Spinning: A Skill Trump Lacks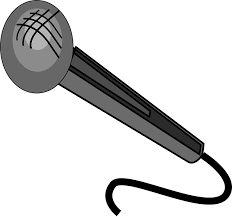 Hang on for a minute...we're trying to find some more stories you might like.
The opinions expressed in this article are the author's own and do not necessarily represent the views of The Prowler.
During a presidential debate in 1984, the moderator asked President Reagan whether his age will affect his ability to handle a crisis. President Reagan famously responded by using a spin: "Not at all… and I want you to know that also I will not make age an issue of this campaign. I am not going to exploit, for political purposes, my opponent's youth and inexperience."
As Chris Matthews explains in his book Hardball, "spin" is common among politicians. First, they gain credibility by admitting or confronting a problem. Then, "while the public is buying [their] act," they put the negative spotlight on their adversary.
When Richard Nixon was the Republican nominee for vice president, he faced much scrutiny for a New York Post article titled "Secret Rich Man's Trust Fund Keeps Nixon in Style Far Beyond His Salary." As Matthews wrote, Nixon needed to defend this case on a nationwide television broadcast. He received calls to resign from the ticket. The stakes were high for him.
Nixon began his speech disclosing his full financial history, an uncommon act at the time. Then, he admitted to having "needed outside help, [for] he could not finance a political career on his own resource." And then he shifted the attention to his opponents: "I would suggest that under the circumstances both Mr. Sparkman and Mr. Stevenson should come before the American people, as I have, and make a complete statement as to their financial history."
"If they don't," Nixon said, " t will be an admission that they have something to hide."
Thanks to this spin, Nixon was able to remain the Republican nominee for vice president and, ultimately, become vice president.
Spin is a powerful tool that Trump's administration does not know how to use. Trump's problem: his administration never carries out the first step, acknowledging the predicament. Every time the administration is associated with a scandal, it attempts to ignore the issue, or turn away without admitting wrongdoings.
When Trump shared highly classified Israeli intelligence with the Russian foreign minister and Russian ambassador, he defended his action by saying, "I never mentioned the word or the name Israel in conversation." Not only did his defense not admit a mistake, but it also did not shift the negative spotlight to another matter.
On Jan. 23, a bipartisan letter from the Senate Judiciary Committee was sent to the White House and FBI Acting Director Andrew McCabe. It stated that Jared Kushner, Trump's son-in-law and senior advisor, failed to disclose contacts with Russian ambassador Sergey Kislyak and Vnesheconombank chief Sergey Gorkov on his security clearance application. Therefore, the committee requested a series of questions to be answered. So far, the Trump administration has not commented on this letter. Their strategy: try to hide it from the American public. They do not know the "Washington way" to move on from such a story.
Trump lacks Washington experience. He is unable to navigate scrutiny about himself and his administration. This inability causes him great political damage, as Gallup's poll shows his approval rating is below 40 percent.
During his campaign, Trump said "being presidential is easy," but he did not comprehend a president's necessity to speak strategically. And even now, more than five months after his inauguration, he has still not learned how to spin a controversy.
Trump must publicly confront dilemmas to more-easily maneuver through his presidency. Taking a few lessons from the political establishment wouldn't hurt him, as Washington is experienced in navigating negative attention.  
Trump prides himself on being an outsider. But when it comes to being president, his lack of Washington's knowledge only hurts him.