The Evolution of Hip Hop
Hang on for a minute...we're trying to find some more stories you might like.
The genre of rap music has greatly evolved just over the past 10 years. There are now many different styles and subgenres of rap that each have their own unique style. This new generation of "mumble rappers," for lack of a better term, has started a new wave of rap that is growing and growing fast. But, in order to really talk about this new generation, we have to go all the way back to the beginning of rap music.
The rap genre dates all the way back to 1925 when Earl Tucker or "Snake Hips," invented a dance that is very similar to the hip-hop moves of today. This dance would later go on to inspire the style of dance called "breakdancing."
Then in the 1940's, Tom the Great or Thomas Wong decided to use a sound system with a booming base in order to galvanize his audience. By doing this, he was able to steal fans from bands and his fellow competitors.
In 1950, the DJ battle was born during the clash of Coxsone Dodd's "Downbeat" and Duke Reid's "Trojan." The pitted their DJ skills against each other in what would go on to inspire the concept of the DJ.
In 1962, James Brown, one of the fathers of funk music, recorded "Live at the Apollo." Brown's drummer, Clayton Fillyau, included a new sound that is now known as the "breakbeat," which would go on to be incorporated into breakdancing songs that people would constantly play at block parties.
In 1967, Clive Campbell, the man who would later go on to be known as "DJ Kool Herc" and as the father of hip hop, migrated to the US from Kingston, Jamaica. He came up with the name DJ Kool Herc because when he moved to the US, kids at his school would call him Hercules because of how massive he was.
When 1973 rolled around, DJ Kool Herc deejayed his very first block party which was his sister's birthday party. What he did was he bought two copies of one record and stretched the break parts by using not one but two turntables and mixing both records before the break ended. This gave birth to modern DJ turntables.
1975 was a big year for hip hop. First, DJ Kool Herc is hired at the DJ at the Hevalo Club in the Bronx. He then, along with Coke La Rock and Clark Kent, go on to form the very first emcee team, Kool Herc & The Herculoids. Later that year, DJ Grand Wizard Theodore accidentally invented the scratch while he was trying to hold the record in place while his mom was yelling at him. The scratch is that "shigi-shigi" sound that is the essence of modern day deejaying.
In 1978, Kurtis Blow becomes the first rapper to be signed to a major music label record deal and the music industry begins to coin the term "rap music." Kurtis Blow later went on to release "The Breaks" in 1980, which would go on to sell more than a million copies and help to evolve hip-hop into big business.
When 1983 rolled around, Ice T came onto the scene on the west coast and began the style of rap called "gangsta rap." While back in New York, Run D.M.C released some of his classics like "It's Like That" and "Sucker MC."
A year later, Russell Simmons and Rick Rubin came together to start Def Jam Records, which today is one of the largest music labels in the country.
In 1988, west coast gangsta rap was changed forever when N.W.A. released their debut album "Straight Outta Compton" which would go on to become a certified triple platinum project.
In the early nineties, gangsta rap began to take over the world. With huge names coming onto the scene like 2Pac, The Notorious B.I.G., Queen Latifah, Busta Rhymes, Suge Knight, A Tribe Called Quest, and the Wu-Tang Clan, rap was changed forever. N.W.A continued their success by releasing a second project. Dr. Dre, an original member of N.W.A. went solo and released one of the most iconic albums of all time, "The Chronic."
Towards the later part of the nineties, Rappers that are still very relevant to this day like Eminem, Jay Z, and Snoop Dogg, came into the public eye and began to galvanize audiences. Eminem signed to Dr. Dre's Aftermath records and went on to sell four million copies of his debut album "Slim Shady LP." Lauryn Hill also released her first project "The Miseducation of Lauryn Hill" and received eleven Grammy nominations and five wins.
As we moved into the early 2000's, rap began to really pick up speed, with people like Eminem, Jay-Z, and Nas at the forefront. Jay-Z and Nas had a long running feud which they finally ended in 2005. This feud included dis tracks from both artists and is one of the most famous feuds in hip-hop history.
The rappers we know and love today begin their dominance in the 2010's. Rappers like Kendrick Lamar, Drake, Kanye West, and J Cole all had their careers take off during this exciting time for hip-hop.
Now let's talk about today. A new wave of rap has taken over the genre, pioneered by people like Lil Uzi Vert, Migos, and Lil Yachty. This new generation of rap is geared towards the kids. This music is less lyrical but more hype than ever. Critics often refer to this type of rap as "mumble rap," but I strongly dislike this term. You can't take away from what these guys are doing, which is literally changing the rap genre forever. Personally, I love this new wave. I think it is very refreshing to see some new styles of rap come into the game.
I can't wait to see how the genre I love will continue to evolve in the coming years, and I am very excited to see what this new generation of rap will deliver.
About the Writer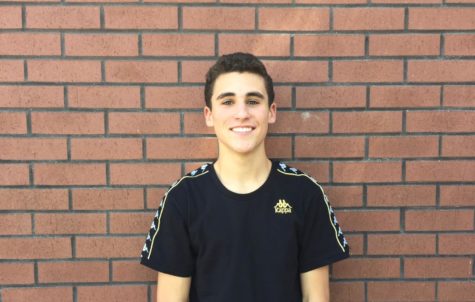 Jared Shapiro, Entertainment Editor
Jared Shapiro is senior here at dTHS. This is his first year writing for The Prowler. He loves Sports and Music. His favorites artists are Kendrick Lamar...