5 New Artists to Look Out for
Hang on for a minute...we're trying to find some more stories you might like.
Hip Hop is constantly flooding with new talent. Many just sound the same as rappers who already have fame. To stand out, you need to be something different from anything that has ever been heard. That is something very hard to do and requires a lot of talent. The five rappers pictured above have achieved that accolade. Each has their own unique style of rap that stands out from all the rest. These new artists are coming in hot, working hard to make a name for themselves in this very tough industry. They are all awesome and it is my guess that you will be hearing a lot more about them very soon.
Lil Pump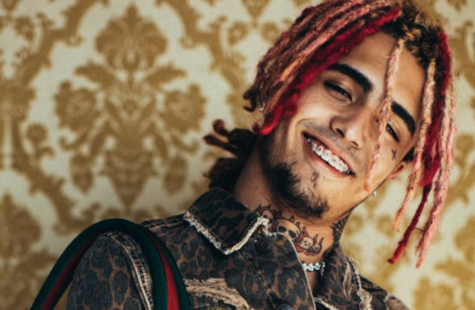 Coming out of Miami, Lil Pump is the most well known and the most "on fire" rapper on this list. He originally burst onto the scene on the free music streaming app known as SoundCloud. At only 17 years old, Lil Pump has an incomprehensible amount of success at such a young age. After gaining a lot of popularity for his songs "Boss" and "D Rose," he put his work on Apple Music and Spotify and began to become even more popular. On October 13, 2017, Lil Pump released his self titled debut mixtape. This tape featured both of his big hits ("Boss" and "D Rose"), along with his biggest hit to date, "Gucci Gang." This song has been on the Billboard Top 100 for nine straight weeks and recently broke the top ten, currently sitting at number seven on the charts. He also had big names like 2 Chainz, Gucci Mane, Rick Ross, and Lil Yachty featured on the mixtape.
There are many mixed opinions about Pump. Some love him for his unique style, persona, and type of music while others, like junior Chayson Greenfield, dislike him for the same reasons. Greenfield said, "If Lil Pump is famous, anyone can be famous." This is the attitude many have towards Pump, but he obviously doesn't care about the haters very much. Personally I really like Pump. I love his vibe and his music, even though the lyrics aren't very meaningful, still gets me in a good mood. I really admire Pump for blocking out the haters and staying true to himself. Obviously, something is working and I can't wait to see what he puts out next.
It was also recently announced that Lil Pump and Lil Yachty will be putting out a collaboration mixtape and the top of 2018. Very excited to hear what that will sound like.
Tee Grizzley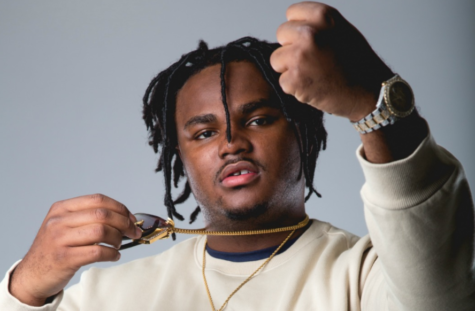 Tee Grizzley hails from Detroit, Michigan. His first single and his most popular song "First Day Out" was released in 2016. It was blasted into mainstream popularity after Cleveland Cavaliers player LeBron James posted a video of him jamming to the song during one of his workouts. Grizzley was already well known before this, but this tripled the sales of this song and really put Grizzley on the map. He released his debut mixtape "My Moment" on April 7, 2017, including "First Day Out" and other hits likes "No Effort" and "How Many." His single with Lil Yachty called "From the D to the A" also had huge success.
Grizzley's rapping style is unlike anything ever heard in the genre.
"Tee Grizzley has the most unique flow," said senior Zach Fallas. "He raps about real issues, while keeping his flow in tact. He can rap over almost over any beat, which not all rappers can do. Tee Grizzley will only go up from here."
This right here portrays Grizzley's ability to always keep it real while still being able to sound amazing. Can't wait to see what Tee Grizzley does next because there are definitely big things ahead of him.
Ski Mask the Slump God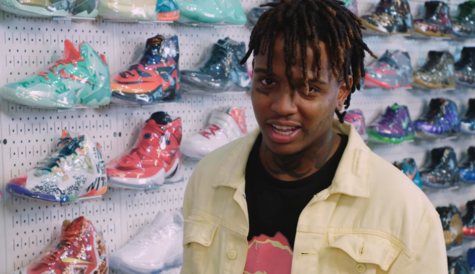 Ski Mask is from Broward County, Florida, and just like Lil Pump, got his start on SoundCloud. He is a frequent collaborator with fellow Florida rappers XXXTENTACION and Lil Pump. He is best known for his songs "Catch Me Outside" and "Baby Wipe." "Baby Wipe" was a part of Ski Mask's debut commercial project called YouWillRegret which was released on June 30, 2017. He averages around one million plays a week, a number that is growing and growing fast. He has gained a lot of popularity by being associated with people like XXXTENTACION, who is a more well known artist that Ski Mask himself.
Ski Mask's voice is very unique. Senior Dylan Bender said that listening to Ski Mask always lightens his mood and that "[Ski Mask] is A-1, like the steak sauce." Ski Mask has a very energizing, upbeat style of music that can always pump you up.
Smooky MarGielaa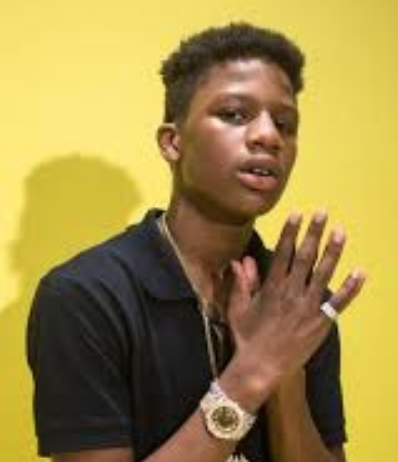 At just 15 years old, Smooky MarGielaa is doing it big. Originally from the Bronx, He is A$AP Rocky's protegé and his fingerprints were all over A$AP Mob's new album Cozy Tapes Vol.2 which was released on August 25, 2017. He is hanging out with stars like Kanye West, Tyler the Creator, Kendrick Lamar, and his mentor A$AP Rocky. He is best known for his single "Stay "100"," which showcases his god given talent to be able to harmonize his raps. His style is unlike anything I have ever heard and it's nice to hear a new refreshing style.
"Smooky MarGielaa reminds me of a young A$AP Rocky," said Zach Fallas. "He is already extremely polished in his rap style, and he still has a long way to go. He is not extremely popular right now, but he is definitely on the rise. Once people start to hear him more, he will become a star in the rap community. Be ready."
Smooky is definitely on the rise at such a young age and with the help of Rocky and his other mentors in the industry, I believe Smooky has the ability to truly become something amazing.
Trippie Redd
Trippie Redd grew up in Canton Ohio. At only 18 years old, Trippie has had an insane amount of success. His debut mixtape, A Love Letter To You, which was released in May 2017, gained him a lot of popularity with the lead single "Love Scars" accumulating over eight million views on YouTube and thirteen million plays on SoundCloud. He was later featured on XXXTENTACIONS's album 17. The song they collaborated on reached number 41 on the Billboard charts. Trippie also released his second mixtape, A Love Letter To You 2 in October 2017, which came out at number 34 on the Billboard 200 and is currently sitting at number 97.
Trippie's rapping style is kind of reminiscent of Lil Uzi Vert in his flow, but his harmonization is very unique. He raps mostly over piano type beats, using his voice to really hook the listener. When a Trippie Redd song comes on, you immediately know that is him – that how distinct his musical style really is. The way he is going right now, it looks like there no stopping him. He is probably my favorite new artist in the game.
About the Writer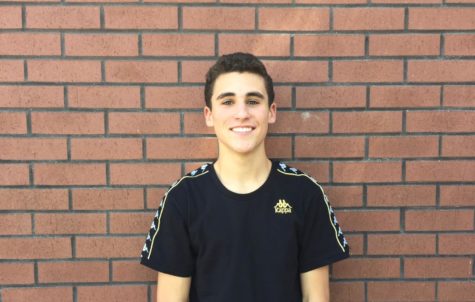 Jared Shapiro, Entertainment Editor
Jared Shapiro is senior here at dTHS. This is his first year writing for The Prowler. He loves Sports and Music. His favorites artists are Kendrick Lamar...