Winter Sports Update
Hang on for a minute...we're trying to find some more stories you might like.
The winter sports trimester is well under way and the Jaguars have had a strong variety of success stories and learning experiences to talk about. Our winter sports include: Boys Basketball (Varsity, JV and F/S), Girls Basketball, Boys Soccer, Girls Soccer, and Wrestling. The season wraps up next week but the Boys Varsity Basketball team and Girls Varsity Soccer have hopes to continue their seasons with playoff appearances.
Boys Basketball
Frosh/Soph: Coached by Thomas Smith IV, the boys freshman and sophomore basketball team has compiled a record of 3-6 but has featured multiple standout athletes. Freshman Max Turndorf has been an all around playmaker having played with "all of his heart" and his "fearless game attitude" in the words of assistant athletic director, Steven Deutsch. Also having a great season is freshman Jacob Willinger, who has been a "relentless defender" and has be key to the team's success.
Junior Varsity: Coached by Bertrand Kamga, Junior Varsity Basketball has had one of its best seasons in years. On the year, the boys have gone 8-6 and they too have had players to look out for next year with many seniors leaving the varsity squad. Freshman Jack Bromberg and sophomores Yarden Leshem and Dorel Cohen have all be essential to the team's success. The three are the "go-to players on offense," said Mr. Deutsch. "The ball goes through them on every possession." Dorel Cohen had an incredible game against Pacifica Christian putting up 37 points, a season high for himself and the most single game points by any Jaguar Basketball player this year.    
Varsity: Coached by Alvin Castro, Varsity Basketball has had a strong season improving upon last year's team. The team is 10-5 overall and 4-5 in league play. The team's playoffs hopes are still alive but they need to win their final league next week to get closer to that goal. Standouts Liam Evenhaim, Nadiv Lev, Alec Esses and Zach Fallas are all having strong seasons and it is their defense that makes them most notable. The team has had an up and down season offensively but their dynamic full-court defense has easily been one of their greatest strengths.
Girls Basketball
While they're yet to win a game, Girls Varsity Basketball has had many on court positives. Junior Lulu Marsh has been the teams leader on the court both offensively and as a person. Coaches Bobbi Fabros and Steven Deutch have both admired Marsh's passionate play. Senior Mariah Asher has also taken her game to an impressive level in her final season with the team.
Boys Soccer
Under the coaching of Martin Perez, Pat Curren and Diana Redman, Boys Soccer has had a nice season to this point. The team is 4-4-1 on the year and has had multiple key performers on the roster. Junior Julian Gancman and and sophomore Mason Turner headline the list of standouts for their excellent play as scorers for the team.
Girls Soccer
Also coached by Martin Perez, Pat Curren and Diana Redman, Girls Soccer has had one of its best seasons in school history. With a 6-3-1 overall record and a 5-1-1 league record, the girls are in the hunt for a playoff spot and hope to make a run deep into the playoffs and hopefully CIF tournament. Senior Shailee Wazana, freshman Tatiana Cait and junior Maya Hayun have all been extraordinary players for the team, helping them in their run to the playoffs.
Wrestling
Boys Wrestling is in a growing year after losing long-time coach, Coach Jackson, to retirement. New coach, Gary Bairos, and the boys wrestlers have had a season of rapid improvement and individual successes. Senior Nelson Holo and freshman Leo Emanuel are both having great seasons having looked strong in all of their matches. The team has a lot to look forward to with Coach Bairos and they are already showing signs of what is to come.
About the Writer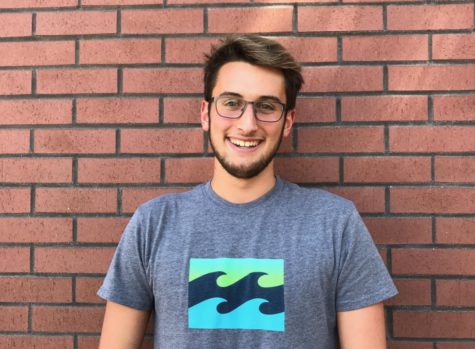 Jacob Rudner, Sports Editor
Jacob is a Senior at dTHS. This is his first year writing for the Prowler. He will be writing about school sports and professional sports.