Raging Wildfires Force Calabasas Evacuations
'...maybe pack a few more things. Just in case.'
Hang on for a minute...we're trying to find some more stories you might like.
CALABASAS –  On Thursday afternoon, I heard from friends and family that wildfires were raging in Thousand Oaks. I remember shaking my head as I thought of friends of mine in that area, and how they couldn't seem to get a break, especially following the shooting not days before. It was sad, and I felt sympathetic toward those suffering the wrath of the fire, though beyond reaching out to friends of mine in the area, there wasn't much I could do. Besides, I live in Calabasas, so it wasn't entirely relevant to me. I remember feeling almost unjustified worrying.
Thursday evening, I kept my eye on social media as a rapidly growing number of people were posting about this fire – it was everywhere. I heard the news downstairs turn from politics to the "raging southern California wildfires," and shook my head as I thought about how the news channels seemed to be struggling to keep up with such dynamic circumstances. Still, my math homework wasn't going to do itself.
Later Thursday evening, I simply couldn't focus on schoolwork. I remember getting up from my chair in resignation and walking to my room. The fire was in Agoura. That was a lot closer to home than Thousand Oaks. I pulled a suitcase out of my closet and began putting in a few irreplaceable belongings just in case. In the back of my mind, I wondered if I was blowing things out of proportion. We couldn't even see smoke from my house. Still, the suitcase was soon full and I found myself taking sweaters from my closet and laying them on my bed, just in case. My mom walked in my room to check on me, and found me amongst so many miscellaneous items, looking around aimlessly for more things to pack. In answer to the rather confused expression she gave me, I responded, "Just in case."
Thursday night, I went downstairs to find my mom amongst her own pile of bags and boxes packed with family photo albums, childhood drawings of mine and my brother's, and a few other shapeless blobs dimly illuminated and hardly distinguishable in the pale kitchen light. I stood and cocked an eyebrow at her, the way she'd done to me not many hours before. "It's getting close," she said "If it keeps moving like this, they might close school for tomorrow." It didn't feel real enough for school to close as I smiled and offered to help her pack. Still, though, I called my brother and asked him if there was anything he'd want us to save from his room, just in case.
Friday morning, my mom woke me up with feigned cheerfulness. "The fire is within a mile of our house," she told me carefully. "You don't have school today. But you should probably get up and maybe pack a few more things. Just in case." She smiled reassuringly, then rushed out of the room. Lazily, I rolled out of bed, and in a similar ungraceful fashion, made my way down the stairs to check the news. "Wildfires! Still raging, now in Calabasas, West Hills, and Malibu. Zero percent containment on these things, and with these high winds, it doesn't look like there will be a break anytime soon! Schools and businesses in these areas are closed, and residents are being evacuated by the thousands! Kim Kardashian even: evacuated from her Calabasas home!" The newscasters' abrasively enthusiastic tone assaulted my ears as I rubbed my temples and squinted at the tv. And I thought I was overreacting. I turned to the windows lining the wall adjacent to the television, and then whirled back around to check the news again. They were nearly the same image. What I'd woken up thinking was a cloudy morning was really the sun obscured by thick, swirling clouds of dark smoke. I stared, gaping, at the window until a brief opening appeared in the cloud of swirling smoke, and I caught a glimpse of what lay behind: bright, roaring, angry flames that engulfed the hillside behind my house. The rest of the day I spent deciding what I could and couldn't live without. Everything that fell under the "couldn't" category was thrown hastily into a bag or box, and this process continued until the smoke had seeped into the walls of our house and breathing became a challenge. That, more than the realization that all my neighbors had long since evacuated, told us that we needed to leave, right now.
About the Writer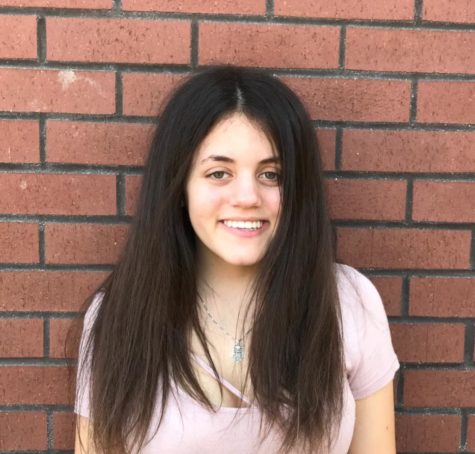 Sarah Shane, Student Life Editor
Sarah is a junior. She loves reading, writing, going to the gym, and hanging with friends. It is her second year writing for The Prowler, and she is excited...