Planting Marigolds for Hope and Healing
"For one does not have to be ignorant and poor to find that his life is as barren as the dusty yards of our town. And I too have planted marigolds." (Eugenia W. Collier, "Marigolds")
Hang on for a minute...we're trying to find some more stories you might like.
During lunch on Thursday, November 15, students and faculty gathered in the garden for a celebration of life and a memorial for those who passed away these past few weeks. Students  planted marigolds and dedicated each flower to someone or something: the victims of the fire, the shootings, and the Jewish camps (JCA, Camp Hess Kramer, and Gindling Hilltop Camp) that were severely damaged by the fires. After all of the flowers were planted, Instrumental Music Director Mr. Stein led us in songs and we struck up a conversation about our feelings towards the events that have recently occurred. Overall, this program was a time for reflection and a time where our community could come together during this extremely painful time in our lives.
About the Writer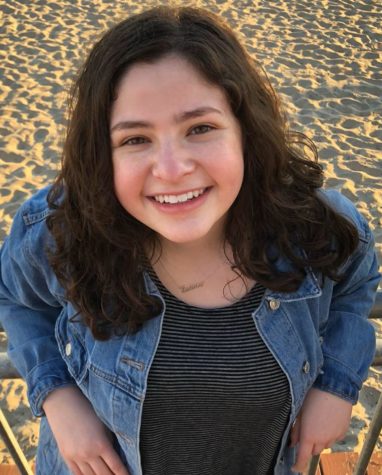 Sarah Ritter, Entertainment Editor
Sarah is a senior. She enjoys spending time with her friends and family and listening to all things Broadway. This is her first opportunity writing for...