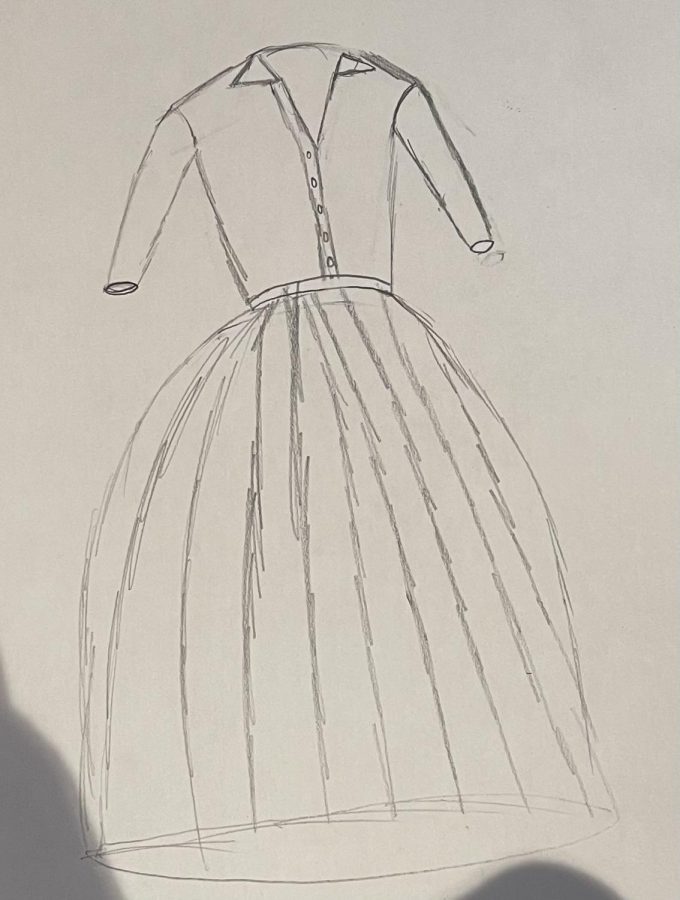 Fashion in the 1950s exposed clear differences between menswear and womenswear. While men and women have always had differences in their wardrobes, there is a clear gender divide in the '50s. While women were expected to always be the picture of elegance, men's clothing was gradually becoming more casual. 
Although the look that dominated most of the '50s actually emerged in the late 1940s, the initial resistance to the look stopped by the time the '50s started. The look in question? Christian Dior's "nipped-in waist" and full skirt that would typically go down to the calf area. Dior's look lasted until the mid-50s when styles started to evolve. Eventually, the style started to become straighter and slimmer as the designers started looking at the teenagers of their decade, causing the levels of formality and elegance previously expected of women to decrease.
Contrary to women's clothing, menswear in the '50s was more casual than it had ever been before. Since the age of the suit in the 1800s, men's fashion had seen little-to-no change. That is until the rise of the Teddy Boys and the rebellious youth who looked to Hollywood for their style.
After World War 2, the style changed and tailors in London started making suits with slimmer cuts and velvet collars, known as the New Edwardian. While originally the style was meant for upper class men, in the early '50s the style was adopted by the younger working class men nicknamed the "Teddy Boys." The style signified a certain type of rebellion in its working class wearers; it also signified a change in the lower class young man's ability to consume.