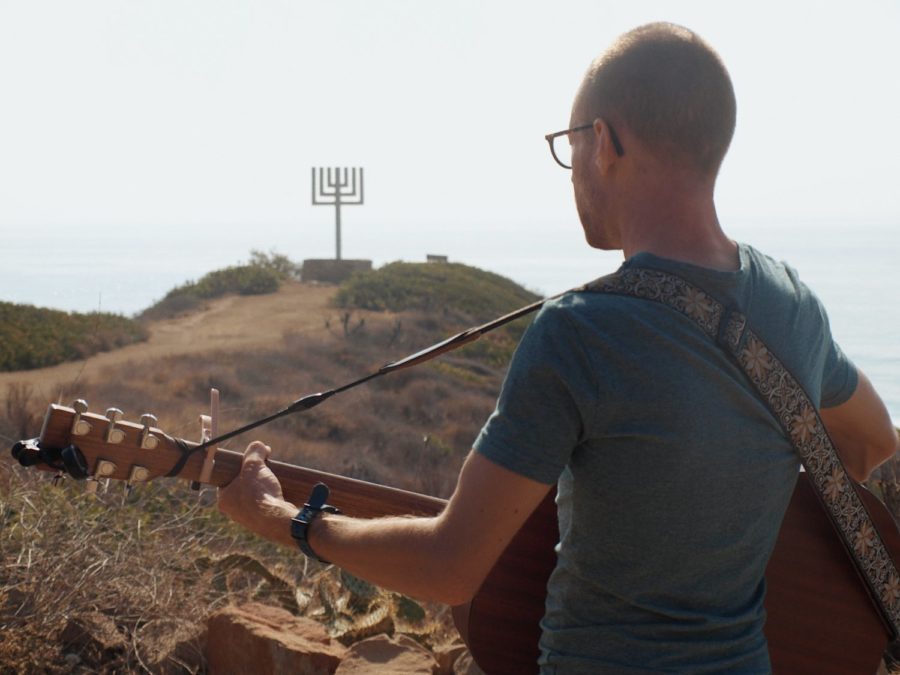 Charlie Kramer
dTHS Alum Charlie Kramer Sings Camps' Praises
"We Will Rise" is my response to the pain of my community's loss and the opportunities we have to come together, reflect on the memories we have made together, and look to our bright future," writes Kramer.
New Jew alumnus Charlie Kramer ('11) wrote and recently released "We Will Rise," commemorating the loss of Gindling Hilltop Camp and Camp Hess Kramer, two casualties of the  November 2018 wildfires in Southern California.
Global Affairs editor Sophie Newman spoke with Kramer and asked him some questions about his music.
What inspired you to start making music?
A lot of my inspiration for writing music came out of my time playing in jazz band with Mr. Stein at de Toledo. My love of musical exploration stems from the learning and growing we did together as a group and blossomed while at camp. It brings me so much joy and healing, I'm grateful to be able to do what I love.
Who do you imagine your audience to be?
My audience is anyone and everyone who is looking to connect spirit to music and music with their soul.
What type of artist would you most relate to, and do you have anyone that you look up to when it comes to music?
I relate to tons of artists. I've been listening to a lot of Bon Iver lately. I love the sounds he creates and the musical landscape that flows from his heart. I look up to Dan Nichols quite a bit. I admire his integrity and honesty as a musician and leader.
How has music affected your social life?
Music has brought me close to so many of my friends. The majority of my closest friends are fellow musicians and music lovers.
What genre of music do you most associate with and listen to the most?
I have a deep love for folk, bluegrass, bebop jazz and Indie Rock.
Has there ever been a time where you felt like there was no point in making music?
Sometimes the music just doesn't flow, but that doesn't mean it's not important to try, to push to love the failure and to aim to overcome it.
Why did you continue?
Always! Never say die.
What would you like to say to your fans who may be reading this interview?
Thank you for pressing play. 🙂
Learn more about the music of dTHS alum Charlie Kramer, Class of 2011 at https://charliekramermusic.com/