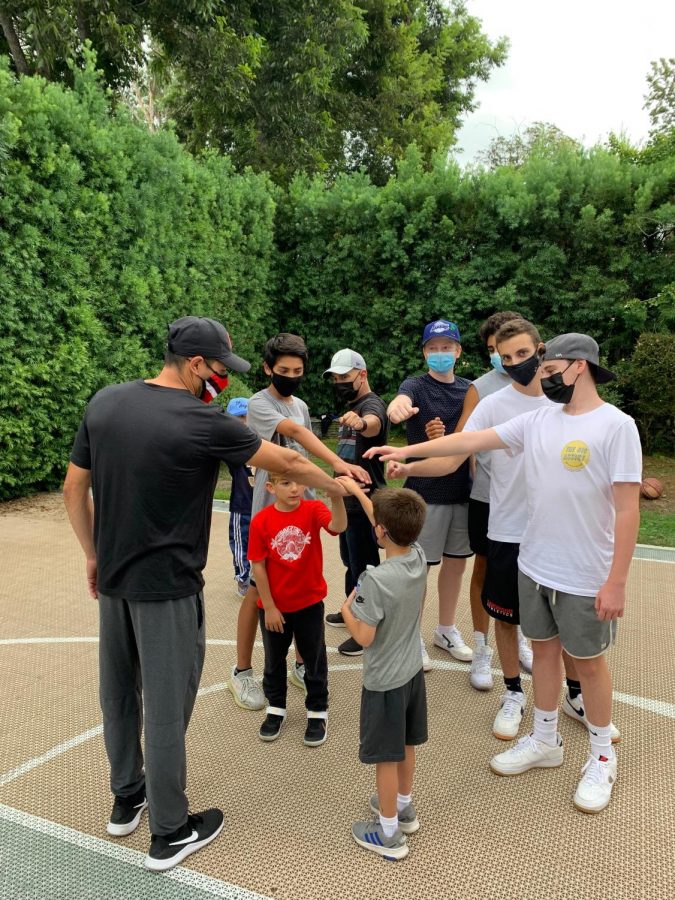 Your September Service Learning Rewind
Although September was a short month, dTHS still did its part in helping the wider community. 
Let's kick it off with senior Hannah Whiteman's club Stationery Sanctuary, whose focus is to empower students by providing resources and school supplies for adequate education in underprivileged communities, as well as local boys and girls clubs. 
Their first event was a successful school supplies drive which filled up two bins worth of supplies. "We plan to have pen pal programs during the year with the students who receive our donated supplies" said Whiteman. 
The Big Assist Foundation–a nonprofit organization I founded in 2020 along with dTHS students Matthew G. ('22), Matthew L. ('22) and Maya L. ('25)–works to promote physical activity and healthy lifestyles among youth while creating sporting opportunities in lower socioeconomic areas. The certified 501(c)(3) organization started doing virtual workout fundraisers in the midst of the pandemic which gained participants of all different ages. The foundation has raised thousands of dollars through workouts, and has partnered with organizations such as LA Family Housing, The Foster Children's Resource Center, and Boys and Girls Clubs of Watts and Malibu. All partners receive brand new sporting equipment, while working with a teen-driven organization. 
During the month of September The Big Assist had two events. First, we hosted a basketball clinic in Sherman Oaks taught by a professional coach. All attendees not only got their service hours, but they learned the importance of getting moving for a cause. Proceeds have been used to purchase new sporting goods for the Watts Boys and Girls Clubs. 
The second event took place Labor Day Weekend at the annual Malibu Chili Cookoff Carnival. A handful of dTHS students assisted the founders in working the booth over the four days. The booth consisted of a ring toss game and football game. The best thing about this event is that all proceeds benefit The Boys and Girls Club of Malibu. The Big Assist donated the games to the club, and they will be getting their youth new sports equipment soon!
Follow us on Instagram, Facebook, and TikTok @thebigassistfoundation! We are always looking for more volunteers who believe in our mission. 
Exciting news: dTHS has started the Voter Registration Drive in 11th grade history classes! A handful of seniors did training with Inspire2Vote in order to prepare to lead sessions in classes. One of the volunteers I spoke with was senior Abbie P. "Leading voter registration taught me the importance of being an active member in our political climate. I volunteered to do it because I wanted to educate students on the importance and impact of using their voice, especially in our day and age," she said. 
Great job to all of my fellow seniors who took time out of what is such a hectic time with college applications in order to educate our younger peers. One junior explained to me that they didn't know that you have to go to a special website to register.