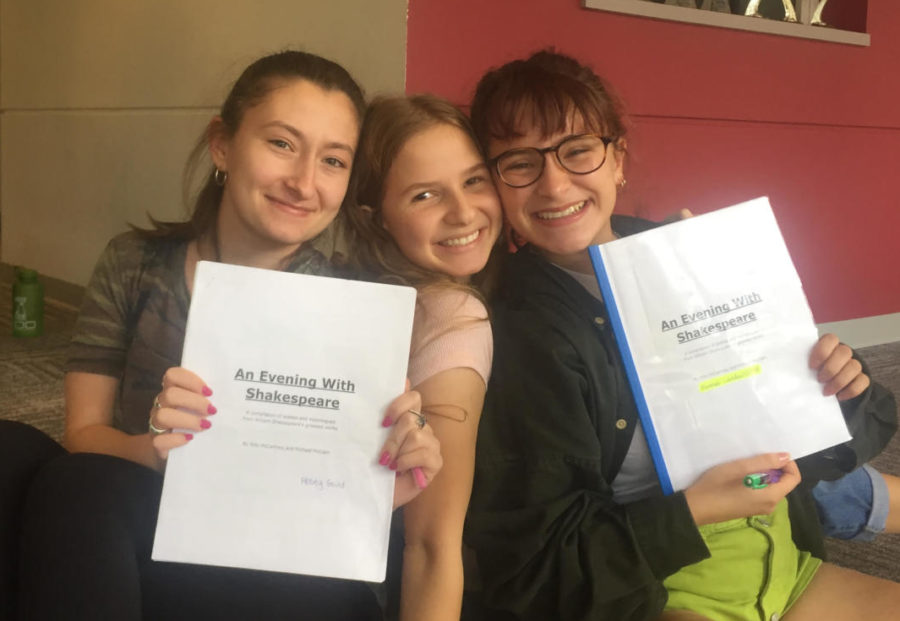 "An Evening with Shakespeare" Premieres Wednesday Night
September 20, 2019
The classic play "An Evening With Shakespeare" is coming to de Toledo October 30, 2019, at 6:30 p.m. and will be  performed by our very own classmates and friends.
The play presents a collection of scenes and monologues from William Shakespeare's greatest works.
Michael McClain, the new Director of Theater at de Toledo, is starting off the year with hard work and joy as rehearsals start. 
Many students find theater is a way to express themselves and use it as an escape in their hectic lives. Abbey G., a senior who is playing Gil, said "getting to act on stage" with her friends allows her to "calm down from a stressful day" and that she is very excited for this upcoming year.
Senior Sara F. added, "It's been really interesting to start the year off with a play instead of a musical," and said she and others are excited to see how it will turn out. Sara said she thinks it will be "different," but she thinks it will also be "great" because they have a "great cast and a great creative team." According to Sara, "It doesn't matter how good or bad it is because it will be fun no matter what."
A Glimpse into "An Evening with Shakespeare"
Freshman Noa A. practices her lines with cast members and Director of Theater Michael McClain. Actors will present an abridged performance–"Lunch Time With Shakespeare"–on Thursday, October 31.
Leave a Comment