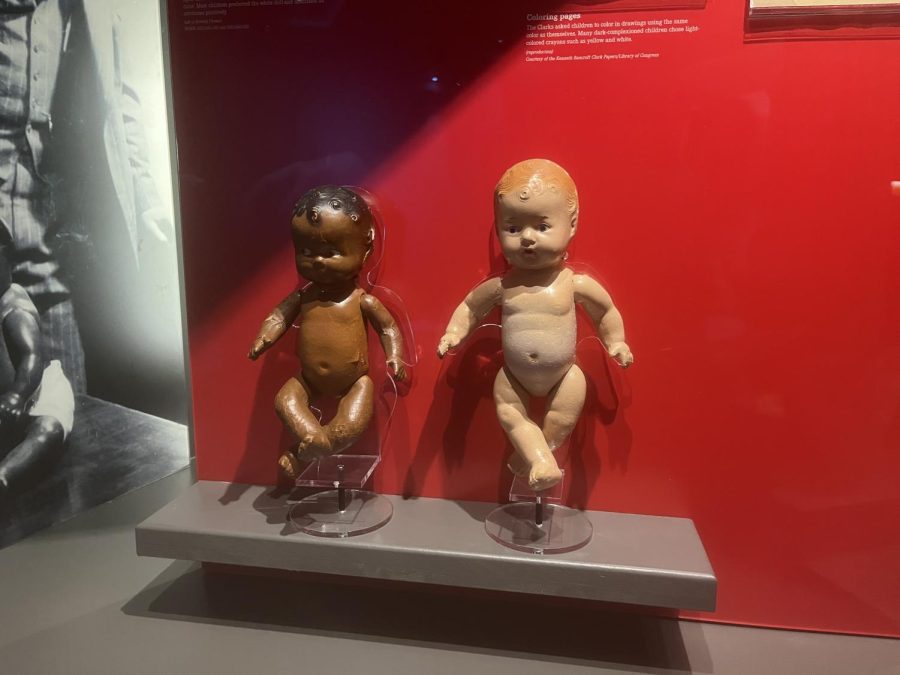 The Experiment That Ended Segregation
MEMPHIS–This doll exhibit, on display at the Lorraine Museum in Memphis, Tenn., is about an experiment conducted during the Brown vs. Board of Education decision. This was a case that went to the Supreme Court in 1954 to desegregate public schools throughout the country and ended the racist "separate but equal" doctrine of the court's 1896 Plessy vs. Ferguson decision. 
In the experiment, the government gave elementary-age children two dolls that were identical except for the color of their skins. They gave white and Black children these two dolls to see which they picked and saw as superior. Nearly every single student, especially the Black students, picked the white dolls over the Black ones. Not only did they pick the white dolls, but they referred to the Black dolls as "bad."
This experiment helped prove that segregation had ingrained in Black minds that they were inferior to whites at a young age and helped to convince the Supreme Court to abolish segregated public schools. 
After the Brown vs. Board of Education decision, Black people throughout America slowly began to enjoy more rights and become more equal parts of society. With the impact of many other civil rights activists and their contributions, through marches and influencing other bystanders in America to stand up, they were able to move closer towards equality. 
Throughout the Junior class trip through the South, we talked about Black communities' experience in the history of America and how we have moved closer towards our goal of equality, but we are not fully there. There is always more work to be done until we can reach complete equality.