Reasons to Be Wary of 13 Reasons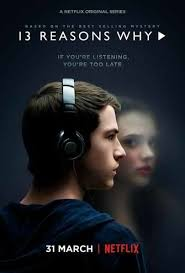 Hang on for a minute...we're trying to find some more stories you might like.
The opinions expressed in this article are the author's own and do not necessarily represent the views of The Prowler.
So, I'm sure you've all heard about the latest Netflix Original Series, 13 Reasons Why. This show deals with the issue of suicide.
When a show regarding this topic is released, it is going to be scrutinized by many.
The show's producers must have known this. So the question must be posed, why did they create it the way they did?
The American Foundation of Suicide Prevention provides specific guidelines as to how to portray suicide in media safely. 13 Reasons Why disregards these guidelines when it explicitly shows Hannah's suicide and when it "glamorizes" suicide.
While this show does call attention to an incredibly serious issue, it also includes graphic scenes which might in fact cause more suicides.
The show portrays Hannah Baker, a troubled high schooler, who is bullied consistently until she breaks and commits suicide. The last episode shows her suicide in a particularly graphic scene.
Showing Hannah's suicide was too much. We all know that she killed herself from the first episode. However, seeing her get into the bathtub, cut her wrists with razor blades, and slowly bleed out is too visual and triggering to be on Netflix. Regardless of the warning at the beginning of the episode, nothing can prepare you for that scene.
Hannah appears to leave 13 cassette recordings (tapes), with each tape addressed to a specific person, and they appear to explain how these people contributed to her suicide. This ultimately makes it seem as though her suicide was motivated by revenge.This is a horrible reason for a suicide and an unrealistic one, according to the American Foundation of Suicide Prevention, which recently released a document about the series, which notes that suicide is not "as simple as 'reasons' one can pin on other people's behavior or life events."
Another fundamental concern is that the school guidance counselor seems to ignore Hannah's clear outcries. This not only horrible but actually illegal. Any counselor, however uninterested, would be obliged to report Hannah and get her help.
While the show's goal is to shed light on an important issue, reports have been coming in about fourth and fifth graders cutting themselves because, according to the show's character Skye, "it's what you do instead of killing yourself."
We are sure that this is not what the author, producers and director wanted. However, it is an outcome that has arisen.
The show implies that leaving tapes behind is the only way for Hannah to say what she needs to say effectively. This is utterly wrong. The most effective way of sending a message is persevering and surviving. Hannah had so many choices that were simply not acknowledged in the show.
In a way, the show makes it seem like suicide is a direct result of bullying and rape. While these horrific circumstances might be factors, there is a larger issue of mental illness which is not addressed.
Also, the fact that Hannah's requests for help are essentially ignored discourages people facing similar issues from reaching out.
However, the specific episodes that include scenes of rape are effective, and according to Huffington Post, "it was well done and shone a light on the violations girls face all too often."
13 Reasons Why addresses an important issue that is often ignored. On the other hand, there are several issues that the show either does not address or does not address well. These are things that need to be considered while watching the show.
Finally, the show does not list resources for viewers who might be experiencing the same issues. Of course, not everyone watching is a troubled teen, but nevertheless, the show's producers have an obligation to those who are. Without this, they are providing education about the issue without trying to prevent it. The American Foundation of Suicide Prevention states that any media source featuring suicide should include resources for viewers.
For anyone feeling depressed or alone, please contact 1-800-273-8255, the National Suicide Prevention Hotline, available 24-hours a day.
About the Writer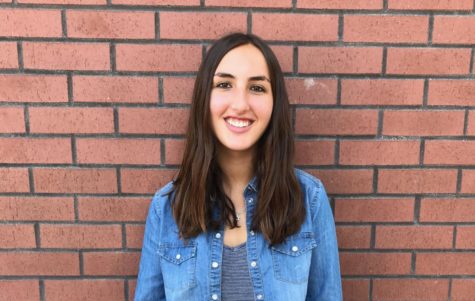 Minnie Leaman, Design Editor
Minnie is a senior. She is from London and has been living in Ameirca for three years. She is the youngest of 3 - she has an older sister and brother....