The Worthy Project by Lauren Ofman
Hang on for a minute...we're trying to find some more stories you might like.
Lauren Ofman, a dTHS senior, has created her own personal website, called "The Worthy Project," to teach American Sign Language, which she hopes will be used to create a more inclusive society.
"The Worthy Project" is a free, online introductory course for sign language that people can use to teach to themselves or to groups of people.
Much of Lauren's work was inspired by a section of the United States Holocaust Memorial Museum mission statement, which describes a law instituted by the Nazi government called the Law for the Prevention of Progeny with Hereditary Diseases. This law "called for the sterilization of all persons who suffered from diseases considered hereditary, such as mental illness, learning disabilities, physical deformity, epilepsy, blindness, deafness, and severe alcoholism…regularly labeling them 'life unworthy of life' or 'useless eaters' and highlighting their burden upon society."
The museum is devoted to educating the population about those groups the Nazis deemed "unworthy."
Lauren explained, "The Jewish people have a special social responsibility to improve access for and representation of disabled people in our communities. Our culture empowers us to do so because our cultures share a common dark period in our history."
"Over a quarter million people with disabilities were murdered during the Holocaust," continued Lauren. "One way we can honor them is to reach out to people with disabilities in our communities and support them the way they want to be supported, to ensure that they can participate in society fully and inclusively. This statement helped me come up with 'The Worthy Project.'"
Last year, Lauren decided that she wanted to pursue teaching sign language after spending a year teaching a beginners sign language course at Temple Etz Chayim in Tarzana. She had so much fun creating a curriculum and was so interested in the subject that she turned a hobby into a passion and continued working to develop her ideas throughout the summer.
Lauren has made connections with different organizations to ensure that the course is used to teach sign language in facilities throughout Los Angeles, including various Hebrew schools and Jewish camps.
Now, Lauren looks forward to how the website may develop in the future. Her next step is to forge partnerships with different organizations beyond the Jewish community.
"I think the message is something that is so big and powerful. The easiest way to be inclusive is to learn people's language and to understand their stories. Learning sign language is such an easy way to achieve this. I have seen the difference one can make by showing a deaf person that you can communicate with them and that you understand," said Lauren.
"My goal someday is to work in education and journalism to improve the inclusiveness of education worldwide and to help disabled and minority students find representation and accommodation in their educational experience. Obviously, 'The Worthy Project' is a small step, but every step matters in achieving my overarching goal."
While Lauren is very proud of her hard work, she had to overcome several obstacles in the way of realizing this goal.
The first obstacle she overcame was creating a curriculum. Lauren has spent four years studying ASL; however, she knew that many people using her platform to learn wouldn't want to spend so many years studying.
Additionally, Lauren had to learn how to navigate an online platform. As sign language is such a visual language, she knew that it would be more difficult to learn online as opposed to in person.
In order to overcome these challenges, Lauren learned how to adapt her website to make it easy to use and navigate, engaging, and easy to advance through the different levels.
Since launching her website, Lauren has been published by Lilith Magazine and Jewish UnCamp. Additionally, she has been nominated for a Diller Teen Award, which recognizes Jewish teens in the United States who have demonstrated remarkable leadership and initiative in projects, and named as one of 2017's Eight Lights by Bais Chana Women International, which shares the work of women who spread light in their own way.  
Lauren says that if there is one thing she wants everyone to know about "The Worthy Project," it would be that learning sign language is an amazing step towards spreading equity and achieving a more inclusive society.
By taking this course, people can continue learning more about other people and cultures so as to forge deeper connections with those around them. Learning a language is just one way that they can achieve this.
About the Writer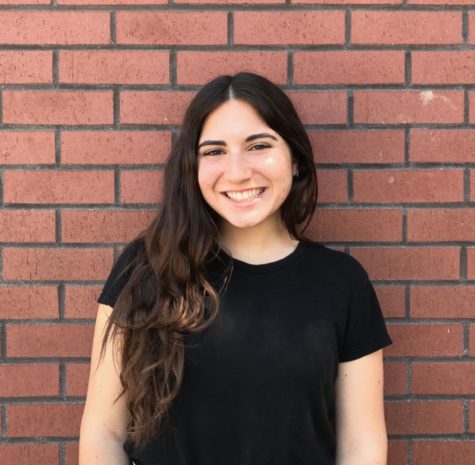 Natalie Gordon, News Editor
Natalie Gordon is in 12th grade and has been writing for The Prowler for the past three years. In her spare time, she enjoys playing soccer, cooking, and...