de Toledo Debates: Should College Athletes Be Paid?
After hearing both sides, this reporter says no.
Hang on for a minute...we're trying to find some more stories you might like.
The first debate of the 2019 school year asked whether college athletes should be paid. Sophomores Jack B  and Gabe S argued in favor of pay for college athletes while Assistant Athletic Director Mr. Deutsch and Mr. Field argued the negative.
In their opening arguments, Gabe and Jack underlined the strenuous workload, both athletic and academic, that is thrust upon these student athletes. Especially in Division 1 sports, athletes spend around six hours, six days a week training to reach the ultimate level of fitness and skill required to maintain their status on their team. Jack stated that "thousands of student athletes sign a form to waive their right to pay and public images" while the profit is put back directly into the school. They argued that athletes should earn only what the market can bear — not if athletes should be paid at all, but rather, how much.
Colleges make a ton of money off their college athletes, the affirmative team asserted, and often these athletes never see a cent of this profit. So many of these recruited athletes come from impoverished families and are taken under the wing of a university for their athletic prowess, attending school on a full scholarship. In many cases, because of injury or other circumstances, athletes on scholarship may be forced to leave the university and return to their impoverished life without compensation.
The affirmative side also argued in their rebuttal that paying  athletes is a win-win. Universities should allow "athletes to sign individual endorsement deals."  If they are paid to play, student athletes have the opportunity to continue on in professional sports with the right funds and motivation to do so, or they will be able to stretch out into the work world and succeed due to the start the university gave them with proper pay for their commitment. 
Deutsch and Field, on the other hand, argued the significant downfalls of paying  college athletes. Deutsch said that the idea of play-for-pay comes out of men's football and basketball only, thus other sports and women's teams would be underpaid, or lose funding for their teams altogether. According to their statistics, there are 460,000 NCAA students who compete in 24 sports.
Even if the NCAA and public universities cooperated to pay their D1 basketball and football teams, the most popular and funded sports, there is only a single elite Division 1 women's basketball team, which would greatly increase the gap in pay across gender, Deutsch argued. In order to comply with Title 9 rules, women athletics would need to generate and be paid the same amount of money as any men's team.  Not paying college athletes does not hurt recruitment balances, while any substantial amount of pay would put significant financial burden on the schools, which would prevent profit from "trickling down to other sports that need the money" for support.
After listening to both sides, I personally believe college athletes should not be paid.
The affirmative argument in favor of pay was compelling, and both Jack and Gabe argued points that resonated with me personally as an aspiring college athlete, but I am also as a female who believes in fair treatment of men and women. 
An athlete myself who grew up watching Division 1 sports, I had always aspired to be that person up on the big screen. As I realized how much work it was and how little time I would have for anything else I loved, that dream slowly faded. Now, as a senior applying for colleges, I only wish I had athletics to fall back on to push me over the edge into the university of my choice. Although I train over 20 hours a week currently, purely for my own enjoyment, it is not enough to be recruited as a Division 1 athlete, and I have had to take other measures to ensure I can still pursue my passions in college.
Although I strongly believe  in the opportunity payment would provide for these young athletes once their athletic careers in university are finished, Deutsch and Field argued strong points about the obligation colleges have to fairly fund all athletic teams.
While I have so much appreciation for the work of these athletes, I do not think being paid is the answer. Playing without pay levels the playing field and lightens the mood when practice gets hard and competition even harder.
About the Writer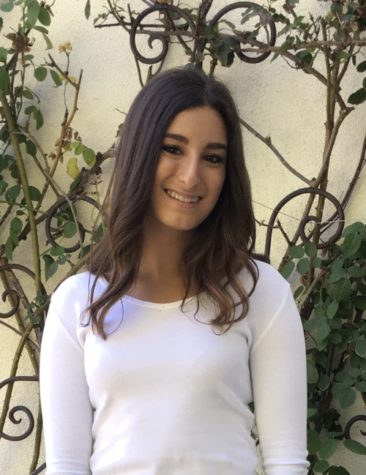 Emma Nulman, Features Editor
Emma is a senior. She enjoys writing and exploring important issues in the world through her work. She is an advocate of many prominent societal issues...