Homecoming 2019: A New Chapter Unfolds As the End Approaches for Seniors
Hang on for a minute...we're trying to find some more stories you might like.
The overwhelming energy, spirit, and communal atmosphere were tangible in the gym Saturday night, ensuring that the Class of 2019's last Homecoming game would not be forgotten.
I am happy to report  the Senior Class was the most represented at the game. The Homecoming game is always an experience, which does not necessarily entail fun, but the game does not normally impact how the rest of the school year unfolds for me. This year felt different. The Homecoming game was one of our many "lasts" as seniors, a bittersweet experience to open up the new year.
Much to the surprise of the spectators, the de Toledo basketball team maintained its Homecoming tradition with a steep lead throughout the game and an eventual victory. We also recognized that de Toledo CAN be capable of generating some spirit, and, more impressively, a crowd.
Aside from the overwhelming victory, the slip-ups and reactions of the players—in addition to the impressive shots—made the game particularly intriguing.
As I walked into the gym, I was greeted by the entire math department and was propelled into an abnormal atmosphere: one that was informal and lively, an anomaly for a high school event. I could barely hear myself talk! School felt almost unrecognizable to me. It was refreshing to see de Toledo without boundaries, stress, and censored school behavior.
 It was interesting to see the faculty and students in normal clothes, interacting on a personal level. Faculty members wore jeans and t-shirts, and students enjoyed not having a dress code for the night. I witnessed firsthand the stark difference between how members of a school act during school hours as compared to their behavior while they are not in school.
The Homecoming game, the first school event of 2019, opened my eyes to the fact that I have less than three months left in high school, which scares me. After graduation, it is up to me to embark on a new path and discover who I am as an adult and college student. I was reminded yet again that I must cherish the time I have left in high school because I will never again be at this particular point in my life. This may entail trying what continues to scare me, or finishing what I want to have done while still in high school. Three months is a short amount of time, but there IS still time left in my high school experience.
As the end of one chapter of my life approaches, I feel nervous and excited, but mostly ready. I hope to graduate with a sense of satisfaction — that I became someone I am proud of throughout my crazy four years at de Toledo and that I have a sense of purpose to propel me forward into the unknowns of adulthood. I am determined to ensure that I leave de Toledo with no regrets.
About the Writer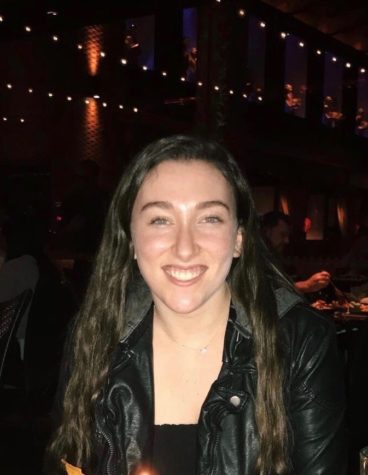 Lauren Pomerantz, News Editor
Lauren is a senior. She enjoys exercising, spending time with friends/family, and is especially passionate about writing. The Prowler is her first opportunity...