Two Parts That Make Up a Whole
Hang on for a minute...we're trying to find some more stories you might like.
The opinions expressed in this article are the author's own and do not necessarily represent the views of The Prowler.
There are two parts to people: who they are internally and who they present themselves as to others.
When we're in high school, we see the divide in these two parts to be more prevalent than ever. We are taught that we must put forth our best selves. Why? Well, in order to impress those around us. However, we then get so caught up in putting up this facade that we often lose track – what should we be trying to improve: our true inner selves or the version of ourselves that others see?
For example, we work hard to get good grades for two reasons: for ourselves and for everyone else. When it comes to learning new material in class, we work tirelessly to understand it. Often times it is for the grade on that chapter's test, which then goes on to affect our grade in the class, which then goes on our report cards, which are then sent to the colleges we apply to. Learning for the sake of learning has been lost amongst this battle of our two selves.
We are also taught that we have less than 30 second in which we get to make a first impression on someone. That's it.
When we are starting our college searches we are told things like "make sure you have a firm handshake" and "look the interviewer right in the eye when you first see them." We are told all these things in order to ensure that we make that right first impression because as many say, "first impressions are critical."
It is amusing to think that as we get older we are taught that we judge and are judged in a mere matter of 30 seconds, when we've been taught the idea of never "judging a book by it's cover" since as long as we can remember.
In short, we've been lied to. We have been told that we cannot judge someone based on what we see when we first look at them, yet we do so anyways. And because we do judge and are judged by these facades, we tend to focus more on improving the version of ourselves that others see before we improve ourselves internally.
While it is important to make sure that people see us as our best selves, we can only be our best when our innermost selves are at their best too.
It's easy to lose track of who we are and focus too much on who we present ourselves to be.  However, there is one person that you are going to have to deal with and love your entire life: yourself.
About the Writer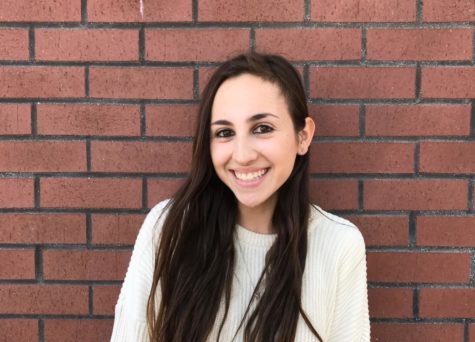 Simona Vishnevsky, News Editor
Simona is a Senior and has been a part of the Prowler since her freshmen year. She is captain of Dance 2. She loves writing and photography. Her favorite...