Dance Team's Final Competition of the Year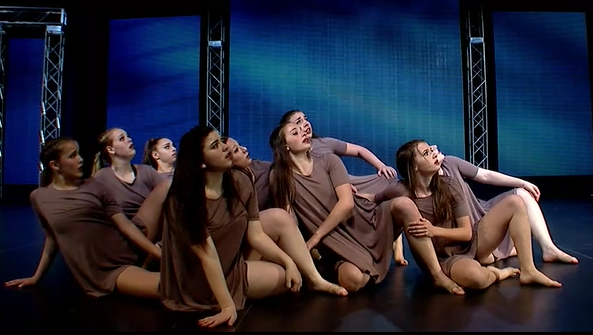 Hang on for a minute...we're trying to find some more stories you might like.
The weekend of April 7-9, the de Toledo Varsity Dance Team traveled to Anaheim, California for their last competition of the season at Showstoppers Dance Competition. The weekend was packed with dancing and even some fun at Disneyland.
The events started on Friday night when the first few dances took the stage: our duos, trios, and small group dances. For every dance, the rest of the team who didn't perform cheered their friends on in the audience.
After all the Friday performances, awards took place for each category and for overalls. The team entered a total of seven dances on Friday night and six of the seven dances received an overall award. The overalls included a 10th place, a tie for 8th place, 5th place, 3rd place, and a 2nd place overall.
After a great night of dancing, the team headed out for Disneyland the next day. They spent the morning and afternoon celebrating their victories from the previous night and at 4 PM headed back to the hotel to get ready to dance again.
The second night of dancing included the solo and large group competitions – five remaining dances for the team. The first dances up were the three senior solos. After the performances, awards took place. The solos all did outstanding and once they received their awards, they rushed to change for the senior dance.
In the large group competition, the four seniors performed their senior dance, bringing emotion to all of the other teammates. Right after the senior dance came time for the whole team to compete with their last dance of the weekend.
The team took the stage for their piece "Body Love" and right after attended awards. Both dances scored high. The senior dance received a 6th place in their category and "Body Love" received a 1st place overall large group.
Once the night ended, the team packed up and headed home to rest from an incredible weekend at competition. Dance Coach, Dina Nelson, said, "This team has demonstrated so much passion and dedication throughout the year and I am honored to be their coach."
"Body Love" and Dina Nelson were celebrated here on the British blog Miss Represented.
The team ended their competition season on a great note and are excited for their upcoming dance concert on May 21.