"I Don't Want to Be the Person Who Says, 'What If?'"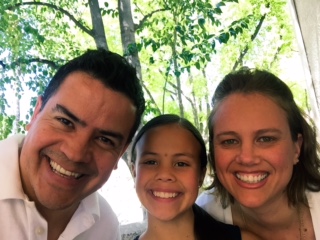 Hang on for a minute...we're trying to find some more stories you might like.
What is it like to drop everything and leave everything behind? What is it like to start anew?
My family immigrated to the states in 1989. Since I was little, I would always hear the stories of their journey from the former USSR to America. I know their stories like the back of my hand. I, along with many other first generations Americans, grew up listening to motivational stories in which my loved ones endured struggle in hopes of a better future.
Loving the stories I always hear from my own family members, I am curious to find out more about the journeys other immigrants have made in order to get to where they are today. So, I spoke with husband and wife Daniel and Karina, who came to America from Argentina in 2001 and 2002.
"When I was younger," Karina said, "I would always sit outside in my grandfather's house. And when we sat there, my mom, my dad, my uncle they would alway say the phrase 'what if'; 'what if I did that… or if I did that.' But I was always the crazy one in my family. So I told myself I wouldn't ask myself the question 'what if I did that?' I would say 'I did that."
In 2001, the Argentine banking system collapsed, causing an enormous economic crisis. Many people in Argentina were migrating to all parts of the world. Despite facing cultural differences and having to uproot their lives completely, many left with high hopes of a better future.
At the time of the collapse, Daniel and Karina had been together for three years. "I finished college in 1999," Daniel said. "It was tough to find a job. We were already at the point as a couple where we had to decide what we should do." As in, get married? Buy a house? Start a family?
But, Daniel said, "I couldn't even support myself. So I was looking for a solution, an exit."
At first, Daniel came to the United States alone. A year later Karina joined him. America, however, was not part of the couple's original plan. They wanted to move to Australia. This was mainly because getting documentation in Australia would have been a shorter and easier process than in America.
After talking to a friend and  finding out about a job opportunity in America, the couple changed their plans.
Coincidentally, on the morning of our interview, Daniel and Karina happened to watch an Argentine talk show featuring a segment of a sociologist discussing immigration into Argentina, which is a popular topic for debate because people from other countries in Central and South America often immigrate to Argentina.
Both of them agreed as they described what the sociologist said.
"It's the nature of a human being to be afraid of something different… If someone was from a different tribe, even if it was a friend you would see that he was from a different tribe" said Daniel.
Daniel further expanded on the idea of what is natural and stated at "it is also natural for people to want to move to wherever they can get better opportunities. And a border or a wall does not stop that phenomenon. It is natural."
It is natural for people to face discrimination in a new place, but it is also natural to move in order to to provide for future generations.
Karina and Daniel have an 11 year old daughter, Sofi, who is a 5th grader. And it is because of her parents' decision to immigrate that she is able to live in a country with economic stability and an abundance of opportunities.
"You think about providing for your children the best opportunities. And at least we have reached that goal" said Daniel.
Daniel mentioned that it is easier to start up a small business in America. In Argentina, you have to "know a guy who knows a guy." He knows about this process first hand, as he is trying to start a business here himself.
"Here you are able to do things that would otherwise be hard to do in Argentina," he said.
Along with this benefit, Karina and Daniel have also faced the struggles that come with migrating to a new country,
"Here you have access to materialistic things," said Daniel, "but the social aspect is very different."
The biggest difference, according to Daniel and Karina, is social.
Here, everyone works. In Argentina, if people want to talk to friends, they do so. One can show up at a person's door and say, "Hi I'm here," but in America, that doesn't happen, especially because everyone is constantly working.
"People live very fast. You drive so much. You have barely any days off. All you do is work," said Karina.
Not only do people in America and in Los Angeles move at fast paces, but there is a feeling of nothing being permanent. Karina discussed how everyone is always moving, whether that be moving to a different neighborhood, a different state, or a different country. People in Los Angeles lack roots.
"We've kept Sofi at the same school for six years. However, all my friends told me how many times they have moved their children from one school to the next…. But I find that hard – moving, driving. That part for me is very hard," she said.
While it is hard to be from a different culture, the benefit of living in America, and especially in a city like Los Angeles, is that everyone is from a different country and background. Karina has felt included in America.
The hardest aspect of their move has been missing their families. Daniel mentioned that just that morning he was texting his sister, who was telling him her plans for their mother's 70th birthday celebration, which they will not be able to attend.
Nevertheless, Karina and Daniel said they would not move back to Argentina.
As an immigrant, Daniel said, "you reach a point where you don't belong to either place. Here I will always be from somewhere else. Even if I adapt. And if I go back, I have changed. So then I don't fit in in Argentina. It is like living in limbo."
Does their daughter understand the journey her parents made? Daniel and Karina constantly talk to her and tell her the reasons for them being here. Additionally, they said she understands immigration because after all, everyone around her has some relationship with immigration. Whether that be her friends or her friends' parents.
Despite the hardships they had to and continue to overcome, Daniel and Karina are happy with their decisions to immigrate to America.
"We have been here for 15 years together and I think it was the best decision we have ever made," said Karina.
About the Writer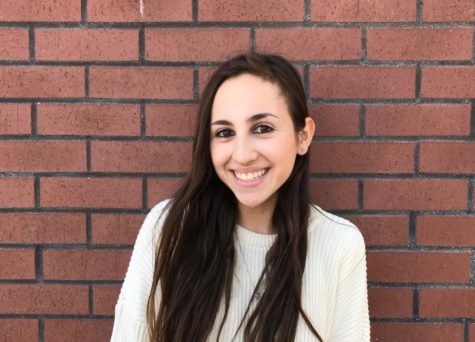 Simona Vishnevsky, News Editor
Simona is a Senior and has been a part of the Prowler since her freshmen year. She is captain of Dance 2. She loves writing and photography. Her favorite...