Our Trip to Uruguay
Hang on for a minute...we're trying to find some more stories you might like.
On July 27, de Toledo High School launched its first ever Uruguay exchange program (UrEP), where incoming seniors traveled to Montevideo, Uruguay, and lived with families of the local Jewish high school, Escuela Integral.
Although the Uruguayan students of Escuela Integral have visited de Toledo High School for the past five years, dT has never before led a trip there.
Neila Wolff, Assistant Director of Global Jewish Education, and leader of the Uruguay program said, "The idea of the department of Global Education is to connect the Jewish world as a whole. This means not only connecting Israel and America, but connecting the global Jewish community."
In order to accomplish this goal, over the course of two weeks, we had the opportunity to immerse ourselves in Uruguayan culture, learn more about the language, and explore the city, while creating unbreakable bonds with our hosts.
On the day of our departure, beginning at 4 AM, 11 students began their journey, first to Mexico, and Peru, and finally, their final destination: Montevideo, Uruguay. From there, we went directly to the school where we met our hosts.
For many people, the thought of living with a complete stranger may be terrifying. However, the anticipation of living with someone in another country, from a completely different culture is partially what makes this experience so exciting.
"Living with my host family was one of the best experiences. I have never experienced anything like this before, so going into it, I was extremely nervous," said Melanie Anish.
"I had no idea what to expect, especially traveling to a country where I don't speak the language," continued Melanie. "But from the moment I met my hosts, we immediately clicked. Living with a Uruguayan family allowed me to experience Uruguayan culture in a way that would have otherwise been impossible in such a short period of time."
From the moment the American group met the Uruguayans who would be our hosts, to the moment we all said our goodbyes, we became fully engorssed in Uruguayan life; for example, by drinking mate, a traditional Uruguayan tea every day, or by eating dinner at 11:00 PM.
Not only did we have the opportunity to further understand the way of life in Uruguay, but we also traveled to Buenos Aires, Argentina for three days.
While in Argentina, we toured the city, observing some of Argentina's most important places: La Casa Rosada (The Pink House), which is where the President lives; La Bombonera, the stadium owned by the Boca Juniors, one of Argentina's most famous soccer teams; and of course, Argentina's many steakhouses, arguably home to the best meat in the world.
"Having the opportunity to travel to not one, but two Spanish-speaking countries was an incredible experience, which allowed me to develop a deeper understanding of the history and culture behind these countries, and compare their way of life to my own," said Gabby Resnick.
"Not only did I have another chance to create a connection with another person in another country, traveling and sharing these experiences with the Americans bonded us all in a way that I never would have thought possible," continued Gabby. "Sharing this experience, one where we were all together all the time, brought me closer to people who I had never spoken to throughout my three years in school, and bonding with everyone was one of my favorite parts of the whole trip."
Being apart of this trip allowed each of us to grow closer with one another, creating new friendships as we entered our senior year together. The most memorable, important parts of this experience were the times that we spent with one another and with our Uruguayan hosts.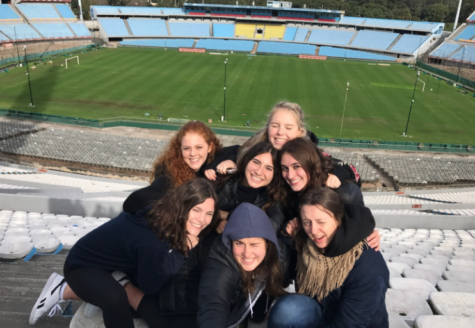 About the Writer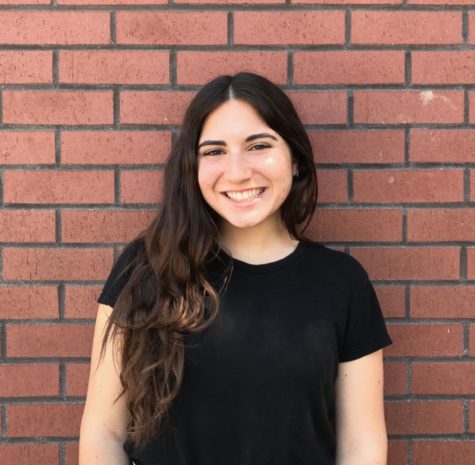 Natalie Gordon, News Editor
Natalie Gordon is in 12th grade and has been writing for The Prowler for the past three years. In her spare time, she enjoys playing soccer, cooking, and...