NFL Trumps the White House
Hang on for a minute...we're trying to find some more stories you might like.
Last week in the NFL was an eventful one. President Donald Trump took to Twitter to shame the NFL players for kneeling during the national anthem. Trump said that players making millions of dollars should "not be allowed to disrespect our Great American Flag," and said that they should be "fired" for doing so. He also made sure to acknowledge this issue in his latest speech in Alabama, calling the NFL players "sons of b******." 
The NFL decided to take a unified stand against the Trump administration and his comments. NFL teams showed different signs of unity, some kneeling, some linking arms, and some waiting in the locker room until the conclusion of the anthem.
This kneeling craze began last year, when former 49ers Quarterback Colin Kaepernick took a knee during the national anthem in the preseason. He took a knee in the preseason weeks 1 and 2, but it went unnoticed until week 3. He then became the center of attention in the news, and even gained support from a few players on other teams to join him in taking a knee. But none of the support was like that of Sunday, September 30.
This week, NFL teams showed much greater support for Colin Kaepernick, who is currently unemployed because no NFL team wants to sign him. Some teams even went so far as to wear shirts that said #IMWITHKAP. Though not every player was standing up against the same cause as Kaepernick, they all used this method of unity to stand up against Trump's comments.
Up until this week, the majority of NFL teams did not sign Kaepernick because of the media and publicity that would come along with signing him. However, with this recent rise in kneeling and the outspoken support for Kaepernick, I believe it is time for a team to give Colin Kaepernick an opportunity to play.
Football wise, Colin Kaepernick should be signed. He is possibly one of the 32 best quarterbacks in the league (which would classify him as a starter), but he is definitely one of the 64 best to classify him as a backup.
Publicity wise, Colin Kaepernick's influence since last year has completely changed the NFL. The people who once criticized Kaepernick for kneeling are now kneeling with him, supporting him for what he's done. Since President Trump's comments, the NFL has come together to stand against Trump. Not just African Americans, but white players, coaches, and owners have shown unity as a team, taking a stand against President Trump's attack on the NFL and their players' protests.
The NFL did not back down from Trump's comments, and will continue to fight for what they believe in. Colin Kaepernick has been the catalyst of this movement since last year, and will continue to speak out against racial injustice, whether he is signed or not.
About the Writer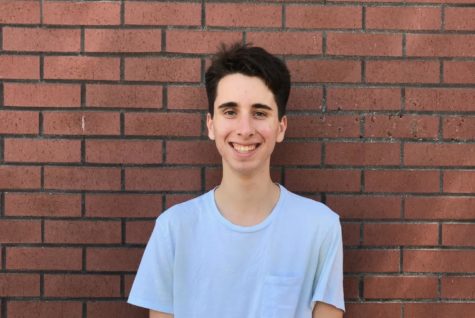 Noah Camras, Sports Editor
Noah Camras is a senior here at dTHS. He is writing for the Prowler for the first time, and will be sharing his opinion about various sport topics. He...