NBA 2017-2018 Preview
Hang on for a minute...we're trying to find some more stories you might like.
The NBA's wild offseason has led to one of the most highly anticipated regular seasons in recent memory. The likes of Paul George (left), Chris Paul (middle), and Jimmy Butler (right) were just a few of the countless superstars to get a fresh start. Other superstars that experienced a change of scenery were former Knicks star Carmelo Anthony who joined Paul George in Oklahoma City, former Cavaliers playmaking point guard Kyrie Irving who headed to the Celtics, and former Jazz budding star Gordon Hayward who joined Irving to form a superteam in Boston.
With the previous three NBA Finals being a battle between the Golden State Warriors and Cleveland Cavaliers, the rest of the NBA was given two main choices of what to do. The general managers of the other 28 teams could have easily conceded the fact that the Warriors and Cavaliers are unbeatable. However, they took a different route, and sent a message to the Cavaliers and Warriors. Rather than giving up and waiting until the Warriors' and Cavs' reign completed, the remaining 28 teams reloaded their rosters to take a shot at bringing down the Goliaths of the NBA.
The NBA season begins tonight, which will finally begin answering all of the questions the fans have. Can anyone beat the Warriors? Will we see Warriors vs. Cavs part IV in the finals? How will the aforementioned stars mesh with their new teams? Is Lonzo Ball really going to lead the Lakers to the playoffs like his father, Lavar Ball, promised?
Maybe all of these questions won't be answered tonight, but at least NBA fans get to rejoice with the NBA starting back up. Without further ado, here are my predictions for the NBA this upcoming season:
Most Valuable Player – Spurs SF Kawhi Leonard:
Leonard is the best two-way player in the league, and will almost single-handedly lead this Spurs team to the playoffs. Many superstars' stats will be decreased because of their super teammates, so Leonard's path is clear to his first MVP award.
Rookie of the Year – Lakers PG Lonzo Ball:
He may not lead the Lakers to the playoffs, but the hype is real around Lonzo Ball. He nearly averaged a triple-double in the Summer League, and will mesh well with this young Lakers team, making everyone around him better. Lavar promised he'll win it, so it must be true.
Coach of the Year – Minnesota Timberwolves Coach Tom Thibodeau:
Don't sleep on the Timberwolves. On draft night, the Timberwolves traded for young superstar Jimmy Butler, to pair with their rising superstars of Karl-Anthony Towns and Andrew Wiggins. Thibodeau has been known as a defensive-minded coach, and his team full of defensive stars will make the playoffs, with a major improvement on their 31 wins a year ago.
Surprise Team of the Year – Denver Nuggets:
The Nuggets have a lot of talent with rising star Nikola Jokic and sharpshooters Jamal Murray and Gary Harris. They went out and added star PF Paul Millsap, who will immediately make them a playoff team.
Disappointing Team of the Year – Los Angeles Clippers:
The Clippers lost their All-Star, floor general, and team leader Chris Paul. They kept Blake Griffin and still have Deandre Jordan, but a duo of Patrick Beverly and Milos Tedosic cannot match the irreplaceable Chris Paul. This team will suffer greatly without their leader.
NBA Finals – Cleveland Cavaliers vs. Golden State Warriors:
They are still the best two teams in the NBA. Prepare for part IV. It will be fun.
NBA Champion – Golden State Warriors:
They may be the best team of all time. There is also no sign of them slowing down. This could be a dynasty for years to come.
About the Writer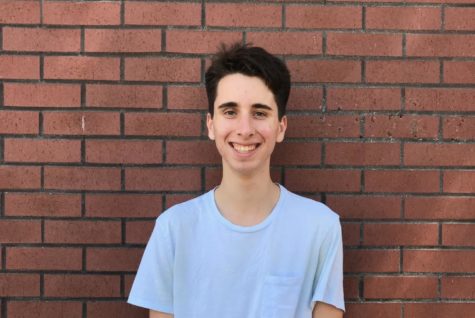 Noah Camras, Sports Editor
Noah Camras is a senior here at dTHS. He is writing for the Prowler for the first time, and will be sharing his opinion about various sport topics. He...