The Harvey Weinstein Scandal
Hang on for a minute...we're trying to find some more stories you might like.
In recent weeks, Hollywood mogul Harvey Weinstein has been publicly accused of sexual assault and abuse by dozens of actresses.
For those of you who don't know, Harvey Weinstein is a famous film producer. He co-founded Miramax and The Weinstein Company. Miramax is a movie studio owned by beIN Media Group, and The Weinstein Company is another studio that Harvey and his brother started when they left Miramax.
Weinstein is hugely successful and has won an Oscar for the work he did on Shakespeare in Love (1998) as well as five other Oscars for films that he executive produced. Weinstein has also been the recipient of a Golden Globe and two Tony's.
In recent weeks, the New York Times revealed that Harvey Weinstein has been paying to cover up sexual assault investigations for nearly 30 years. During this time, he reached eight settlements with women. These were for accusations of "unwanted physical contact" and sexual harassment. Most of the women's settlements were between $80,000 and $150,000.
Since this news story broke, roughly 39 women have come forward and to say that they were sexually assaulted by Weinstein. Three other women claim that he raped them.
The full list of accusers can be found on TeenVogue.
The women who claim they were sexually harassed or assaulted range from actresses Ashley Judd and Angelina Jolie to former The Weinstein Company employee, Emily Nestor.
He seemed to follow a pattern of inviting young actresses to his hotel room for a more intimate "get to know one another." When the women arrived he began by asking for massages while he was naked. According to the LA Times, if they declined he sometimes asked for them to watch him shower or, in the case of actress Louisette Geiss, to watch him masterbate.
Some of these women even complied with these ridiculous demands for fear of their career. Weinstein told a lot of these women that they would not work in this town again if they did not comply with what he was asking.
The New York Times also reported that "dozens of Mr. Weinstein's former and current employees, from assistants to top executives, said they knew of inappropriate conduct while they worked for him." Of these dozens, very few confronted him about it.
Lauren O'Connor, a former Weinstein Company employee, said that while she worked in casting, she was required to talk to actresses after they met with him in his hotel rooms. Based on how they reacted to his advances in his hotel rooms, they would either be considered for the role or not.
In 2015, model Ambra Battilana accused Weinstein of groping her. She was allegedly having a meeting with him when he suddenly grabbed her boobs and asked to kiss her. After fleeing she went to the police.
A member of NYPD's Special Victims Unit interviewed her and asked her to assist them in an undercover operation. In this operation she would be required to meet with him again and get him to confess. During the second meeting almost immediately after apologizing, Weinstein asked her to go upstairs with him. This whole time the NYPD was surveilling and would arrest him if there were any inappropriate conduct.
The only reason that he was not arrested that night is because suddenly, Battilana got scared and left before she made it upstairs with him. The case was taken to the DA's office, but they decided not to prosecute, as several years prior another public figure was charged with raping someone in a hotel room and ultimately the charges had to be dropped because the witness was found to be uncredible.
After all these accusations have come to light, Weinstein spoke to the Times and said, "I appreciate the way I've behaved with colleagues in the past has caused a lot of pain, and I sincerely apologize for it. Though I'm trying to do better, I know I have a long way to go."
While he apologised for his actions, he also claimed that some of what the allegations state are blatantly false.
As a result of the number of allegations made against him, the board of The Weinstein Company had no choice but to fire Weinstein.
Since all of the allegations against him have come to light, Weinstein has fled to Europe and enrolled himself in a sex addiction program.
Daily, women in Hollywood and beyond are sharing troubling experiences previously kept quiet. The most recent women to announce she was sexually harassed in Hollywood was Jennifer Lawrence, who revealed that producers made to do a naked line-up to highlight that she was fat and needed to lose weight.
Though Lawrence was not assaulted by Weinstein, she stated that the number of women speaking out against him gave her confidence to speak up about her own experience.
About the Writer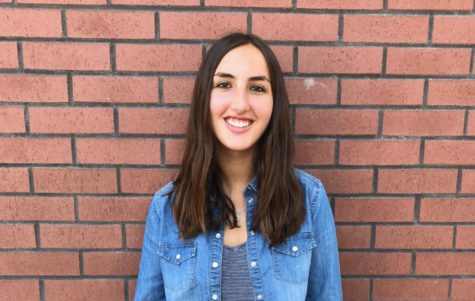 Minnie Leaman, Design Editor
Minnie is a senior. She is from London and has been living in Ameirca for three years. She is the youngest of 3 - she has an older sister and brother....