Where have we been? Where are we going?
Hang on for a minute...we're trying to find some more stories you might like.
I am a senior. My friends are seniors. My conversations are mostly about being seniors. Everything in our lives right now revolves around being seniors. And yet it will be over in the blink of an eye.
As a freshman I counted the days until I was a sophomore. As a sophomore I counted the days until I was a junior. As a junior I counted the days until finally becoming a senior. And as a senior my friends and I are counting the days until we can leave high school and go to (hopefully) the college of our dreams.
The fact is that we are done with school halfway through March. This means that we have January, February (the shortest month of the year) and half of March to prepare ourselves for college and the challenges that come with it.
A lot of us will be attending schools outside of California. This means that we will be a plane ride away from family and loved ones. This also means that when life gets tough we can't just give up and go home. We will be forced to stick it out.
What none of us are thinking about is the harsh reality of living in the real world.
Until now we have all been living in our gated communities, drinking our Starbucks and walking around with the latest iPhone. The vast majority of us do not realize that for most people, this is not the way that the world works.
So many teens around LA face real issues regarding poverty and homelessness.
None of the them are worried about what they got on their ACT because they are more concerned with finding food and shelter so that they don't starve and freeze.
I'm not saying that we are ungrateful. Most of us do know the true value of the hard work that our parents had to do to give us the lives that we are accustomed to. However, most of us have not had to experience it simply because we are lucky.
What I am saying is that after we venture off to college, most of us will have to face reality for the first time ever.
Most of us will be living on a budget for the first time. We will all have to complete tax forms and think about things like insurance. For those of you that did not take Personal Economics and Finance, this may seem impossible.
Basically, everything our parents do and help us do now, we will have to take sole responsibility for. And while it is important that we all learn these skills, it will no doubt be an adjustment period for us.
When I asked a fellow senior, Gabi Abramov, what she thought about having to deal with the harsh realities of life, she said that she "doesn't think about it."
This is just more evidence that we are living in a bubble that can only be popped by us going out and having to figure it out for ourselves.
Second semester is going to go faster than any of us think it will. Before we know it, we will be settling into our dorm room miles away from the homes we grew up in. While some of us may consider ourselves ready, none of us will know what it is actually like until we are there.
For many of us, it could be the best experience ever and the independence isn't difficult – it is comforting. But, for others it will be hard at first until ultimately we adjust to it because we are strong independent people and we have families that will guide us along the way. Whether it be through FaceTime or visits, they will be there for us when we need them.
We all should take the advantage of the time we have right now to prepare ourselves for the journeys that we are about to embark on.
About the Writer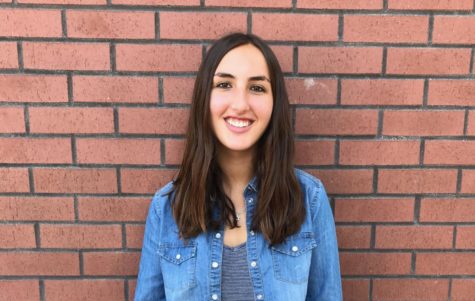 Minnie Leaman, Design Editor
Minnie is a senior. She is from London and has been living in Ameirca for three years. She is the youngest of 3 - she has an older sister and brother....