Time's Up
Hang on for a minute...we're trying to find some more stories you might like.
Time truly is up.
On January 1, the Time's Up initiative launched a letter of solidarity. The letter stated how it supports and recognizes the women who have come out in the past few months to speak out on behalf of sexual assault, harassment, and inequality in the workplace.
The Time's Up initiative was created by women, in order to show a call for change. As their website  states, "the clock has run out on sexual assault, harassment and inequality in the workplace. It's time to do something about it."
During the Golden Globes, many celebrities attending the award show used it as a platform to show their support for the Time's Up campaign. Almost every actress, actor, TV correspondent, and member of the Hollywood Foreign Press wore black in order to show their support.
There were, however, three people that did not wear black to this Sunday's award show. While Barbara Meier, Blanca Blanco, and Mehar Tanta did not wear black, they gave interviews and wrote on their social media platforms explaining why they choose to do so and all stated that they stand in solidarity with the movement.
Normally, during the red carpet arrivals of award shows, celebrities are asked the question "Who are you wearing?" This year, many channels such as E, asked "Why are you wearing black?" This question gave celebrities the chance chance to show share their stance on the issue and show support with the Time's Up movement.
Kerry Washington said, "The reason we're here, the reason we didn't just stay home is because we feel we shouldn't have to sit out the night, give up our seats at the table, our voice in this industry because of bad behavior that wasn't ours. We get to be here to celebrate each other and support each other and stand in joy and solidarity and say we are looking out for anybody who feels marginalized in the workplace, whether you're a woman or man, because of your sexual orientation, age, race, gender, we're here to support you."
America Ferrera said, "It's our job right now, the time is now for us to do the work that will make women and all people more safe and more equal in their workplaces and in their lives."
Kerry Washington and Viola Davis were just two of the celebrities who instead of describing what designer's clothing they were wearing, or why we should watch their Golden Globe nominated movie or show, expressed the importance of the Time's Up movement and why we must all stand in solidarity on this issue.
On December 18, a correspondent on E! News, Catt Sadler, quit her job after finding out she was getting paid significantly less than her male co host. When talking to  E! News correspondents on the red carpet, many celebrities called out the channel for failing to pay their male and female employees an equal salary. While criticizing the channel they were interviewing on may have been a bold move, it allowed for them to show their support for not only Catt Sadler, but for all women around the world who on average are making 79 cents to every $1 that a man makes.
When talking to the E! News correspondent Giuliana Rancic, Debra Messing said, "I was so shocked to hear that E! doesn't believing in paying their female co-hosts the same as their male co-hosts. I miss Catt Sadler. So we stand with her. That's something that can change tomorrow you know, we want people to start having this conversation that women are just as valuable as men."
Celebrities also showed their support for this initiative by bringing women's rights activists as their guests and plus ones to the Golden Globes. Some of these guests included Tarana Burke, founder of the #MeToo movement and director of Girls for Gender Equality; Ai-Jen Poo, the director of Nationals Domestic Workers Alliance; and Sarumathi Jayaraman, an activist for restaurant workers.
The goal of  the Time's Up initiative and the celebrities that showed their support for it was to start a dialogue and emphasize the importance of putting an end to sexual assault, gender biases, and inequality in the workplace.
About the Writer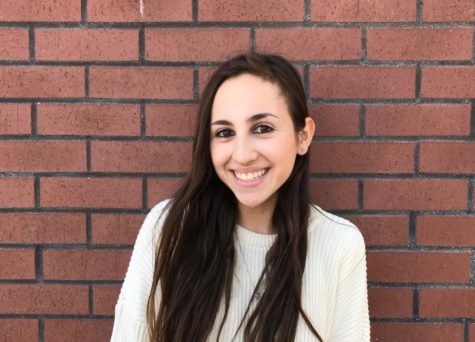 Simona Vishnevsky, News Editor
Simona is a Senior and has been a part of the Prowler since her freshmen year. She is captain of Dance 2. She loves writing and photography. Her favorite...