Albums to Look Forward to in 2018
Hang on for a minute...we're trying to find some more stories you might like.
2017 was an outstanding year for Hip-Hop. Artists like Kendrick Lamar and Drake continued to show why they are the kings of rap with DAMN. and More Life respectively. Other artists like Lil Uzi Vert and Cardi B solidified themselves as serious players in the rap game. While 2017 was amazing, 2018 is poised and ready to be even better. Many artists have been in the studio for a while and are ready to give the world their work in this new year. Many albums will be released this year but here are what I believe to be the most exciting albums to look forward to in 2018.
Migos: Culture II
Migos has been teasing this project for quite a while now and I could not be more excited. All three members have posted several clips on SnapChat and Instagram of them jamming out to the unreleased tracks. Culture II will be the follow up to their platinum album Culture which was released around this time last year. It was announced Monday night on Instagram in a post by Migos that the album will be dropping on Friday, January 26. Expect this album to be the perfect second course to Culture and to be more of the same magic Migos delivered in 2017. As a huge Migos fan, I cannot wait to finally hear what Migos has put together and firmly believe that this has the potential to be another chart topping project.
Travis Scott: Astroworld
We have long known about Travis' upcoming album Astroworld, but really don't know that much about it. All Travis has said is that it is dropping "soon." That could mean tomorrow or that could mean next year; we really don't know at this point. This is the album Travis has always wanted to make, named after a local amusement park in his hometown of Houston, Texas, which was closed in 2005. He has said that his previous album, Birds in the Trap Sing McKnight, which dropped on September 2, 2016, was just a stepping stone to Astroworld. Travis is due for another solo project and 2018 is the year I believe we will finally get it.
Rae Sremmurd: SremmLife 3
The follow up to SremmLife 1 and SremmLife 2, SremmLife 3 is expected to be Rae Sremmurd's best project to date. After being teased for a while, it was recently confirmed by Swae Lee, one half of Rae Sremmurd, that the album would be dropping in January. Swae gave no exact date but did settle our stomachs a bit because the wait is not going to be much longer. Rae Sremmurd released the lead single to the project, "Perplexing Pegasus," produced by famed producer and frequent collaborator Mike WiLL Made-it, on August 4, 2017. The single was a great preview into what we can expect on this new project, more electric party bangers from Rae Sremmurd.
Cardi B: Debut Album (No Title Yet)
Cardi B had a HUGE 2017. Her debut single "Bodak Yellow" went triple platinum and she became the third artist ever (The Beatles and Ashanti) to have her first three songs be listed in the top 10 of the Billboard charts at the same time ("Bodak Yellow" at #2, "Motorsport" with Migos and Nicki Minaj at #5, and "No Limit" with G-Eazy and A$AP Rocky #10). She has yet to release her highly anticipated debut album and it doesn't seem like she's in any rush to get it out. She recently said in a tweet that she has a lot of pressure on her and that she is going to take her time until she think it's just right. This could be one of the most anticipated debut albums in a long time and the pressure is on Cardi to prove that she can have as much success with her albums as she has had with her singles. Look for this album to be one of the most exciting of the year.
Kanye West: (No Title Yet)
Kanye West hasn't released music since way back on February 14, 2016, when he released his platinum album The Life of Pablo. Kanye fans have been impatiently wait for the follow up for quite some time and we still don't know when we are going to get it. Kanye has recently been photographed in the studio a lot at his office in Calabasas. He's been seen with people like Migos and Kid Cudi just to name a few. This leads me to expect the features on the album to be absolutely insane, the only way Kanye does it. About a week after The Life of Pablo was released, Kanye said that his new album would be called TurboGrafx 16, but knowing Kanye, that title could have easily been changed five times already. Hopefully Kanye decides to drop his 8th studio album sooner rather than later, as many fans are eagerly wait to hear what has taken him such a long time to make.
Drake: (No Title Yet)
Drake really has not given us any information about his plans for a new album in 2018, although we can expect some new music from him just because we know that he is always working. He has released some sort of project every year since 2009, excluding 2012, and it's unlikely that he will break that trend. Several photos have recently surfaced of Drake in the studio. This can only lead to speculation that he is working on something new. There is really nothing set in stone. Hopefully Drake doesn't make 2018 a repeat of 2012 and gifts us with his music that never fails to disappoint.
Whether we know the exact release date or we literally have no information, you should definitely be on the lookout  for all of these albums this year as they are all sure to lead the way for Hip-Hop in 2018.
About the Writer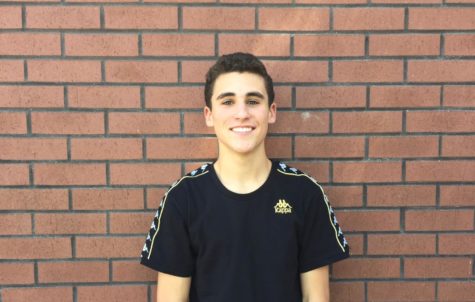 Jared Shapiro, Entertainment Editor
Jared Shapiro is senior here at dTHS. This is his first year writing for The Prowler. He loves Sports and Music. His favorites artists are Kendrick Lamar...