The Bitter Truth behind New Year's Eve
Hang on for a minute...we're trying to find some more stories you might like.
New Year's Eve. December 31. This is a day that all of us know and most of us look forward to. But why?
To me, New Year's has always been hyped up to be more fun than it has ever actually been. In actuality it has always been standing in people's gardens, freezing, and counting the minutes to midnight when we all scream and shout for the new year, longing for the moment I can leave that I can leave and return to the warmth of my home.
But I don't understand what the point of us screaming and shouting is. When we wake up the next morning it never feels any different. We make resolutions that most of us never end up keeping. So why is New Year's made into this huge thing? And why does it have this negative connotation that if you don't have some amazing plans you're automatically "not cool?"
dTHS senior Mariah Asher said, "New Year's is essentially just a large-scale effort by a bunch of different markets to take advantage of consumers and overcharge them for everything ranging from food to rides."
The trouble with this is that they wouldn't charge us if we didn't pay.
dTHS junior Maya Spencer had other thoughts. She thinks, "Instead of looking at it as a time to reflect on our failure, we, as a society, have succeeded in looking it as more of a time to reflect on possible success in the coming year."
Maya is clearly is a lot more positive and optimistic than I am.
I have concluded that we celebrate New Year's so that we don't get seriously depressed about how quickly time is passing, and how little we've accomplished.
It's the only thing that makes sense.
In this way New Year's Eve is similar to a birthday. On our birthdays we celebrate the passing of another year of our relatively short lives, but instead of getting sad about how old we are, we throw parties and get presents. This is the only thing that helps us cope with the harsh reality of time and the inevitability of aging.
Denial. Distraction. Cake.
After a certain point it stops working for some of us. This is the reason that some adults choose to "stop" aging and therefore just celebrate becoming the same age year after year. My friend's mother has publicly celebrated becoming 50 for the past five years.
But for some reason this never seems to happen with New Year's Eve. No matter how old we get, or what age we remain, New Year's Eve is still celebrated across the world, across cultures and across races.
We don't make resolutions for our birthday, when we actually enter into the next year of our lives, but we do for New Year's. This makes absolutely no sense.
And why do we even make resolutions knowing we won't be able to keep them, when it is honestly just a waste of our time to even come up with them? Even knowing that it is pointless we still make those silly resolutions year in and year out.
New Year's is unique in that we have invented an idea that if we kiss someone when the clock strikes midnight, that kiss promises success.
"According to English and German folklore, the first person you encounter in a new year — and the nature of this encounter — sets the tone for the rest of the year" (Your Tango). So, good kiss means good year? I don't buy it.
Although a lot of people begin the year with a kiss from either a significant other or a stranger, for most of us there will still be hardships in the coming year. Whether it is financial, familial or friend related, for most of us a "good" encounter on New Year's does not promise an entirely "good" year.
The kisses, resolutions and commercialism surrounding New Year's have all been established in an attempt to distract our attention from time passing.
We focus more on reflection than loss, when that's what it really is – loss. The loss of another year of our lives. The loss of time. The loss of opportunities.
In this new year, I urge everyone to focus more on the time we have now instead of attempting to deny we've lost something we can't get back.
About the Writer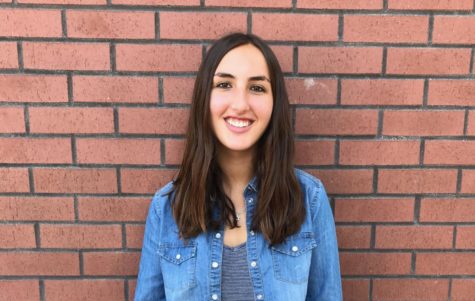 Minnie Leaman, Design Editor
Minnie is a senior. She is from London and has been living in Ameirca for three years. She is the youngest of 3 - she has an older sister and brother....