de Toledo Spring Sports Preview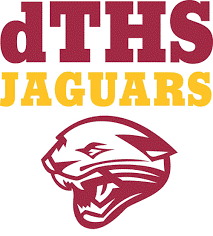 Hang on for a minute...we're trying to find some more stories you might like.
In just one month, Jaguar sports will change over to the spring season: Swimming, Baseball, Boys Tennis, Golf, and Boys Volleyball. If these teams can continue the trend set by other Jaguar's teams this year all participating athletes, parents, and students have a lot to look forward to. Here is a breakdown of each sport and a taste of what each may have to offer this year.
Swimming
Boys and girls swimming will look to build off the success they had last season under the instruction of head coach Laura Reardon and assistant coaches Eddie Gutierrez and Christian Vento. Swimmers last year were able to accumulate accolades at both the league and CIF levels. With a roster bigger than ever before, the Jaguar swimmers will look to take on a schedule harder than any in past seasons, featuring schools like Calabasas High School, which will be a first for the Jaguars.
Both Noam Haykeen and Jacob Rudner will look to defend their league titles in attempt to bring their third banners to the gym. Another feat accomplished by swimmers last year was the first ever relay team in school history to qualify for the CIF Southern Section Meet. Although they did not get to swim at the meet last year, the boys 4×50 freestyle relay team will certainly work hard to get back to where they were last year.
When asked what she was looking forward to, Coach Laura said that she was "excited that we have the biggest team we have ever had and that we have both new freshman and returning swimmers that are excited to swim. It is exciting that we will have Jacob and Noam getting back to CIF and the possibility of having a girls team and a relay team swim at the meet."
Finally, the 2018 swim team will be the last one for seniors Jacob Rudner, Noam Haykeen, Gabby Resnik, and Elliot Freeman.
Baseball
The baseball team in 2018 will get a good taste of what the next few years will look like. With a roster featuring only two seniors, the team will rely on a squad made up of juniors and predominantly underclassmen. Coached by Jeff Feldman, Jared Martinez, and Ryan Santhon, Jaguar baseball has the "same goal as always" according to starting catcher and junior, Sam Koeppel.
He said that the team is, "always out there trying our best to win games."
And win games they will, as there will be no wasted time when it comes to getting back into the swing of things.
This marks the first year that the baseball team was a year round program. They participated in a fall league, continued with winter training, and will kick off their regular spring trimester season within the next few weeks. Also, spectators and players can look forward to the annual baseball tournament that takes place in San Diego.
Boys Tennis
Coached by Tom Lobenberg and JB Sacks, the boys tennis team also has one of its biggest rosters in a long time. With the addition of many new freshman, the tennis team has hopes of competing deep in the league tournament as well as sending its first ever player to the CIF competition. Seniors Noah Camras, Spencer Cait, Elijah Bernhard, Brandon Gertler, Zach Kaplan, Jonathan Silver and Ariel Puterman will all be competing in their final seasons on the team. Coming off of their first season with a winning record Jaguar's tennis will look to continue the success.
Golf
The golf program at the school has seen an interesting change for this season. For the first time, there were not enough signed up participants to make it an official team sport. But, the story does not end there. This year, three students will make up the golf program but will not be your standard team. Rather, each of the three students will participate as individuals during the season. Assistant Athletic Director, Steven Deutsch, explained the situation as such:
"Golf team is not exactly a traditional team since we don't have five athletes signed up. Instead, we have three students who will be golfing in the spring in league tournaments as individuals."
Boys Volleyball
Just a year after completing their deepest run into the playoffs in team history, head coach Matt Simons and the boys volleyball team will look to continue their success from last year. Even though they lost valuable players in Noah Kaplan and Gilad Canes, much of the team's talented core is still intact with Adam Schoenfeld and Zev Fagen headlining that group. The team will also be fortunate to have 6'7 senior, Yonatan Leshem, who will make an impact with his height and past volleyball experience.
About the Writer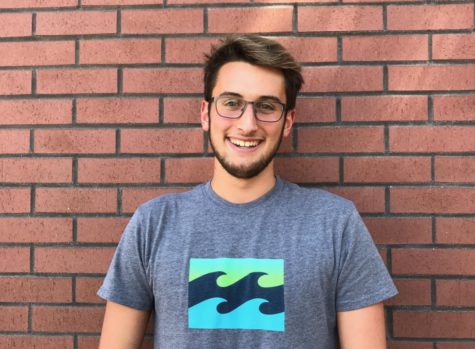 Jacob Rudner, Sports Editor
Jacob is a Senior at dTHS. This is his first year writing for the Prowler. He will be writing about school sports and professional sports.