Favorite Brunch Spots
Hang on for a minute...we're trying to find some more stories you might like.
While my allergies are not ideal, having allergies and living in Los Angeles is. Los Angeles is a very up-and-coming city and very accommodating to dietary restrictions. Here are my favorite allergy-accommodating restaurants, and my favorite meals at them as well.
First, Blu Jam. Blu Jam is this delicious brunch spot. They have restaurants in Woodland Hills, Tarzana, Studio City, and deeper in the city. Not only is the food delicious, but their menu has all allergens labeled. They have a plethora of gluten free, vegan, and gluten free and vegan meal options. My current favorite meal at Blu Jam is the Scrambled Tofu Rancheros. It is absolutely delicious! The meal consists of piece of grilled tofu on a crunchy tortilla with grilled peppers and potatoes. Their potatoes and homemade ketchup that comes on the side may be my favorite potatoes and ketchup ever.
The second recommendation I have is Le Pain Quotidien. Le Pain (for short) is a really delicious place to grab a quick bite or sit down for a more lengthy meal. My two favorite meals are their Avocado Toast and their Zucchini Pad Thai. I would say that Le Pain is known for their Avocado Toast, and for good reason. I substitute in gluten free bread, and it is deliciously crispy when toasted. There are spices on top of the avocado, I believe salt, pepper, and even a hint of garlic powder, giving it more layers of flavor. The Zucchini Pad Thai is a new addition to the Le Pain near me. It is tossed in a sauce that I swear tastes like goat cheese, but is in reality completely dairy free. It is really tasty alongside a piece of gluten free bread.
My third recommendation is Sunlife. Sunlife is located in Calabasas and Malibu. While a little more expensive, Sunlife has great acai bowls and various smoothies, perfect for when you are not very hungry, but hungry enough to enjoy a sweet breakfast. I personally always order the Hawaiian bowl. It consists of a blended acai mixture topped with strawberries, bananas, hemp hearts, and gluten free granola. It is the perfect thing to satisfy a sweet craving in the morning or early afternoon. They also have a variety of gluten free/vegan prepackaged foods, but, I have never tried one. I stick to my Hawaiian bowl and occasional Kombucha.
My fourth recommendation is Hugos. There are Hugos located in Agoura, Valley Village, and West Hollywood. Hugos has SO many options for people with dietary restrictions. In fact, every single meal option is labeled with allergens. This way, everyone knows what ingredients are being put into their foods, and for people with allergies, this is extremely helpful when choosing what to eat. Their gluten free/vegan Cinnamon Swirl French Toast and Blueberry Pancakes taste so deliciously sweet you won't even be able to tell that they are gluten and dairy free.  
The fifth and final recommendation comes from a fellow de Toledo student, Yoni Leshem. He suggests The Waffie, located on Sunset Blvd. Again, I have never personally been to The Waffle, but Yoni's recommendation prompted me to look further into The Waffle. The Waffle does cater somewhat towards a vegetarian and gluten free audience. They have more gluten free accommodations than vegan, but do have vegan waffles. If I do go to The Waffle, I would try and see if they could make me a batch of vegan and gluten free waffles. They have both separate and hopefully could make a batch meeting both restrictions.
I hope that this helps give all of you allergy stricken people more brunch spots, as well as people who can eat all of the food on the spectrum. These five restaurants do not disappoint, and I would love to hear your feedback on what you get and how it is when you go.
About the Writer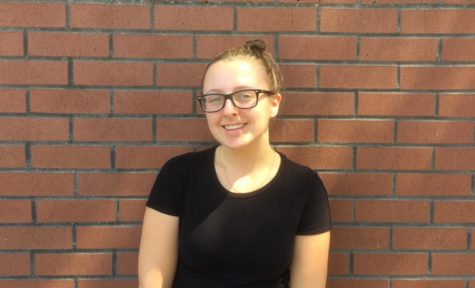 Gabby Resnick, Opinion Editor
Gabby Resnick is a senior here at de Toledo High school. She loves creative writing and plans to start a food blog in the near future. If you can't find...