The Impact and Influence of Migos
Hang on for a minute...we're trying to find some more stories you might like.
There have been many prolific groups in hip-hop. Groups like Wu-Tang, N.W.A., A Tribe Called Quest, and more have all had a huge influence on the style of rap that we hear today. However, there is a new group in the game that has completely taken over. Migos.
Breaking out onto the scene in 2013 out of the north side of Atlanta, Quavo (left), Offset (middle), and Takeoff (right) changed the style of rap music. They have influenced rappers all across the genre. You can even see their signature triplet flow, popularized in their breakout hit "Versace," used by everyone from Drake to J Cole and Kendrick Lamar to Chance the Rapper. Here is why Migos is one of the most influential rap groups in the history of hip-hop.
First, let's start with a little history, Migos was formed in 2009 by Quavo, Offset and Takeoff. The group is a family business, as Quavo is Takeoff's uncle and Offset is Quavo's cousin. They were originally known as Polo Club. From 2009-2012, they had several small releases but nothing that really gained too much attention. It wasn't until 2013 when they had their first huge smash.
"Versace" was Migos' huge breakout single. Peaking at number 99 on the Billboard charts, the Zaytoven-produced track really put Migos on the map. The song became even more popular when Drake remixed the song, adding another verse. This is where Migos made their signature triplet flow famous. A triplet happens when three notes occur over one beat. In the case of Migos, instead of a note, its three syllables in a word of phrase happening on one beat. Migos has used this style of flow over and over on their albums all the way up until their most recent release. Even though Migos was now on the map in 2013, they had to wait until 2017 until they really got the attention and the credit they deserved.
From 2014-2015, Migos released multiple mixtapes and their debut album, Y.R.N. or Yung Rich Nation. The album overall had pretty good reviews and peaked at number 3 on the hip-hop charts. During this time span, Migos also released a single called "Look at my Dab" (Dab refers to the now very popular dance move called the Dab that was invented by Migos). The move gained worldwide notoriety, popularized by Cam Newton and Odell Beckham Jr., NFL football players who would use the move as a touchdown celebration. This move is now one of the most well known dance moves in the world, and very few people really give Migos the credit for making it as big as it is.  Even though Migos was doing a bunch of things that really influenced the culture (foreshadowing!), it was not until late 2016 and 2017 when Migos finally got the credit they deserved for all of their amazing contributions to the hip hop game.
On October 28, 2016, Migos released "Bad and Boujee," the first single off their upcoming second studio album. Saying this song was successful is an understatement. Peaking at #1 on the Billboard Hot 100, the song became an anthem for people all across the globe. This Lil Uzi Vert assisted and Metro Boomin produced track boosted Migos into the mainstream and got everybody very excited to see what Migos' next studio album, Culture, would be like.
Culture officially dropped on January 27, 2017. This instantly propelled Migos into a new status, expanding their fan base and establishing themselves as the three kings of hip-hop. Every song from the album is a banger, many of them showcasing their signature triplet flow and the genius use of the ad-lib. By placing ad-libs in all the little spaces of the song, Migos was able to capture their audience and make sure there was never a dull moment in any of their songs. Many artists have since used this same technique.
On January 26, 2018, Migos released its  highly anticipated follow up to the critically acclaimed Culture, Culture II. This 24 song album proved Migos is here to stay and solidified their seats as the three kings of hip hop.
Migos' music has had a huge influence on the entire genre of hip-hop, from their triplet flow to their ad-libs. This can all be seen, infused in the music of most of today's hip-hop greats.
About the Writer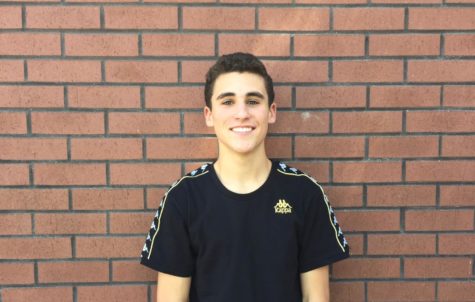 Jared Shapiro, Entertainment Editor
Jared Shapiro is senior here at dTHS. This is his first year writing for The Prowler. He loves Sports and Music. His favorites artists are Kendrick Lamar...