We Must Learn from California's Tragic Mudslides
Hang on for a minute...we're trying to find some more stories you might like.
After the fires that devastated much of southern California for weeks on end, a different kind of natural disaster has wreaked havoc on the remaining homes and property. Mudslides resulting from the rain that followed the fires have destroyed homes and cars, and killed 20 people, leaving three still missing and presumed dead, according to CNN.
Because the fires had burned away the foliage holding the dirt in place, there was nothing preventing the mud from barreling into people's homes and burying them alive. The people whose lives were taken by the violent mud ranged in age from 3 to 89. They all lived in Montecito in Santa Barbara County, an upscale community near the coast. Survivors have recounted how the "mud came in an instant," in rivers and carrying boulders to block roads and crush cars.
Rescuers continue to search for people in the mud, but time is working against them as the mud continues to harden. The extreme conditions have forced them to use helicopters and all-terrain vehicles for search and rescue purposes. However, blocked roads, fallen trees, and downed power lines hinder their efforts at progress. Large boulders blocking their paths have caused the workers to take to drilling holes and dropping harmless, biodegradable "expansion agents" that collapse them into smaller, more movable pieces. Even with such methods, though, many displaced people are still waiting to be able to return home and continue with their lives since the disaster.
Unfortunately, forecasters and geologists have warned that the places scorched by wildfires may be still susceptible to mudslides for a number of years to come. People in those areas should be cognizant of heavy rainfall, especially those living on or near hills. While natural disasters such as these are often highly unpredictable, it is still a good idea to stay informed about the dangers of such occurrences.
Understanding the severity of damage inflicted by typically underrepresented disasters such as mudslides can help people to act faster and smarter when at risk of being impacted by them. It can also help people unaffected by the disasters to better sympathize with those affected and perhaps offer more assistance in recovery efforts. Whether it's due to the rarity of the catastrophe or the existence of so many other disastrous possibilities, mudslides seem to not cause quite as much alarm as they should warrant.
While people shouldn't live in fear of natural disasters, understanding the very real threat they pose when imminent is crucial to acting quickly and intelligently in the event of one.
These recent devastating mudslides bring to mind a memory of mine. Several years ago, a good friend of my mother's was returning home from a grocery trip when her house was pushed down a hill by a mudslide with her teenage son asleep inside. Fortunately, neither her nor her son was hurt; rather, her son was woken by the sliding house and enjoyed the ride down the hill. However, their situation could have been much worse, as proven by the latest chain of mudslides.
While my mother's friend and her son got lucky, most people do not. At the very least, a mudslide can destroy a house and property; at the most, it can take lives. The best way for the public to move forward from the tragedy of lives lost and homes destroyed is to learn from and prevent such losses in the future.
About the Writer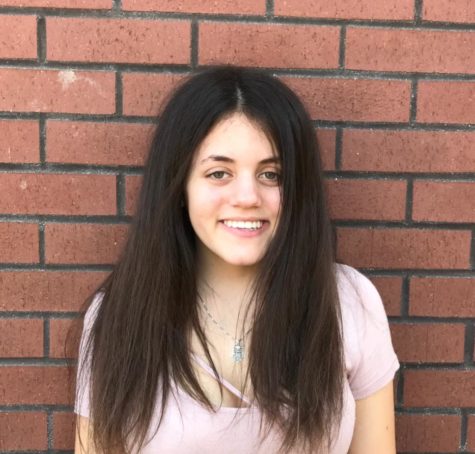 Sarah Shane, Student Life Editor
Sarah is a junior. She loves reading, writing, going to the gym, and hanging with friends. It is her second year writing for The Prowler, and she is excited...