Favorite Lunch Restaurants
Hang on for a minute...we're trying to find some more stories you might like.
To go along with my favorite brunch spots post, I decided write a post dedicated to my favorite lunch restaurants. I don't cherish lunch as much as I should, because many of my lunches consist of a plain rice cake with peanut butter and apple. Making a lunch to eat at school is a pain if you have allergies. While a peanut butter rice cake is delicious, it does not satisfy me like I believe a turkey sandwich would. So, when I am able to eat lunch at restaurants or even cook lunch at home, I cherish it so much more.
My first restaurant recommendation is Marmalade Cafe, home to my all time favorite meal: a vegan burger. Marmalade has locations in Calabasas, Malibu, Westlake Village, El Segundo, the Grove, and in Sherman Oaks. Without fail, every time I go to Marmalade (which is a lot), I get a vegan burger in a lettuce wrap with a side of pickles and french fries. I have eaten a lot of veggie burgers, but this specific one is my favorite. They make the patties fresh, and you can visibly see all the ingredients inside. I have taken multiple gluten and dairy eating friends to Marmalade, and this burger has become one of their favorite meals as well. On the off chance that I don't get the vegan burger, my second go to meal at Marmalade is their white bean and kale soup. It is incredibly flavorful and a great meal option if you are not very hungry. Without doubt, I recommend that everyone go to Marmalade, whether you have allergies or not.
My second recommendation is Veggie Grill. I get one of two things at Veggie Grill: their Quinoa Power Salad with grilled tofu or tempeh, or their Vegan Beyond Burger. Veggie Grill has locations in Woodland Hills, Encino, Westlake Village, Santa Monica, El Segundo, and Los Angeles. Veggie Grill is unique in that all of the items on their menu are meat, dairy, egg, and any other animal product free. They are a completely vegan restaurant and cater towards "gluten friendly" people. Their Vegan Beyond Burger is made with a Beyond Burger from Beyond meat. The Beyond Burger is the world's first plant-based burger that really looks, tastes, and cooks like ground beef. The patty is gluten, soy, and GMO free. It is really delicious. It comes with vegan cheese, tomato and Veggie Grill's famous house sauce. I get it in a lettuce wrap and add pickles. I often get it without the vegan cheese, but that is not because I cannot eat it. The satisfaction I get from sinking my teeth into this juicy burger, the house sauce all over my face, is a really good feeling. The Quinoa Power Salad is also a delicious alternative to the burger. I usually get the salad after I work out. It is the only salad that I have ever eaten that does not need dressing because it is THAT good. The kale in the salad is marinated, adding another element to the salad. I'm not going to lie, writing this is making me crave Veggie Grill If I hadn't just eaten lunch, I would order it now!
My third recommendation is Baja Fresh. Coincidently, Baja Fresh is what I just ate for lunch! Baja Fresh has a ton of locations. They are located in Calabasas, Woodland Hills, Northridge, Simi Valley, Sherman Oaks, and Santa Monica, to name a few. Baja Fresh serves very affordable and quickly prepared Mexican food. I found myself craving it today and gave into the temptation of veggie fajitas. When I eat from Baja Fresh I get veggie fajitas with no sour cream, black beans (no cheese on the beans), and corn tortillas. I also tell them that I have a severe allergy to dairy so no butter on the veggies. This meal isn't big enough for me to finish in one sitting, which is great because I know I will have a pre-prepared snack or even dinner ready for me when I get hungry.
My fourth recommendation is Hugos. I spoke about Hugo's in my brunch post. But, to reiterate, there are Hugos located in Agoura, Valley Village, and West Hollywood. Hugos has SO many options for people with dietary restrictions. In fact, every single meal option is labeled with allergens. I've ordered the spaghetti and meatballs, which was really good, however, my Dad's Asian Stir Fry was my favorite favorite. It is very tangy, and I can appreciate a good stir fry considering how often I make them for myself at home. Next time I go to Hugos, I want to try their Artichoke Dip and I'd like to create my own plate with veggies, brown rice and veggie patty for protein. I will keep you guys updated on that creation next time I go.
My fifth and final recommendation comes from a close friend whose dad is vegan. He recommended Follow your Heart, located in Canoga Park. After my friend gave me this recommendation I immediately looked it up in disbelief that I had never heard of it before. While the menu is not very large, the few options do look appealing. When I go in the near future I plan on getting a gluten free / vegan cheese veggie pizza with veggies and/or a tamale plate. My friend's fathers favorite dish is either the Enchiladas Corizone or any of the sandwiches. His excitement for me to try their gluten free bread makes me even more excited to go as soon as I can to try it.
Those are all of my favorite lunch spots for now. I am sure that that list will continue to grow as I venture outside of my valley bubble. Leave a comment below if you agree with my recommendations and if you have any other recommendations that I should check out! Be sure to expect a dinner recommendations post coming soon. 🙂
About the Writer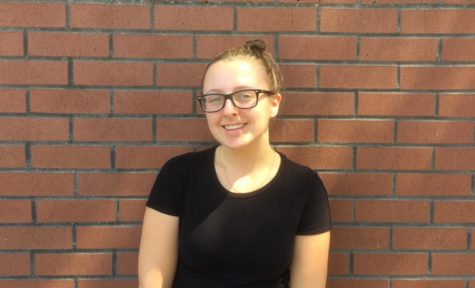 Gabby Resnick, Opinion Editor
Gabby Resnick is a senior here at de Toledo High school. She loves creative writing and plans to start a food blog in the near future. If you can't find...