Equal Pay Now in 2018
Hang on for a minute...we're trying to find some more stories you might like.
Last year I wrote an article about equal pay for women and the issue of how it still does not exist. I am disappointed to say that today, in 2018, nothing has changed.
In this climate of women coming out and pointing to men who abused them mentally and physically for so long, we would like to think that maybe men would start to respecting women more and beginning to treat them as equal.
If you thought that way, you would be wrong.
Recently, a movie by the name of All The Money in The World, about the Getty family, was released. Only a few weeks before the original release date, Kevin Spacey was accused of sexually harassing multiple men. As a result of these accusations he was fired from his Netflix show and his role in the Getty was recast and refilmed.
These are all positive reactions of people in the movie industry.
Any allegation should be taken seriously and the fact that two major companies reacted in this way shows how much change the "Time's Up" and "#MeToo" movements have affected.
However, after Spacey's role was recast to Christopher Plummer, a ten day reshoot took place during which Michelle Williams and Mark Wahlberg refilmed the scenes they had previously shot with Spacey.
After the release of the movie, several news sources began to report how Williams was paid less than $1,500 for the reshoot while Wahlberg was paid over $1.5M.
This means he was paid over 1,500 times the amount that she did.
According to the Washington Post the reason for this disparity is that "Williams's contract included a provision requiring her to do reshoots, while Wahlberg's did not, leading to an additional negotiation by his agents."
We must consider that the pay actors get for movies is largely based on popularity and is also dependent upon what their agents negotiate. Even when we account for his fame versus her fame, there is still no logical reason for Wahlberg to have been paid this much more than Williams.
Wahlberg stated that he 100 percent supports the fight for fair pay and he's donating the $1.5M to the Time's Up Legal Defense Fund in Michelle Williams' name.
While this generous and unnecessary of him, the issue is that the pay gap has nothing to do with the Time's Up Legal Defense Fund. The issue is about equal pay and therefore he should have donated the money to an equal pay fund.  
It is also incredibly obnoxious of him to donate the money in her name. This is something you do for dead people or victims. He should have donated the money in the name of every woman around the world that is not paid the same as her male counterpart.
Although Williams has not publicly commented on the gap, other female stars have taken to social media to discuss their views. Jessica Chastain tweeted, "She's a brilliant Oscar nominated, Golden Globe winning actress. She's been in the industry for 20 yrs. She deserves more than 1% of her male costar's salary."
At the end of 2017, Catt Sadler, a co-host on E! News, decided to leave the network. She revealed the reason she left was because she discovered her cohost was making double her salary. She attempted to negotiate with the network, but they did not even come close to matching his salary.
Oprah Winfrey spoke out in a TIME video about how during the filming of the Oprah Winfrey Show, she asked the producers for a raise for her team and they responded saying, "they're only girls. They're a bunch of girls. What do they need more money for?" In response to this, Winfrey said, if they did not get a raise, she would not work. It was only as a result of this that their salaries were changed.
Upon Charlize Theron finding out Chris Hemsworth was making nearly $10M more than her on the movie The Huntsman: Winter's War, she put her foot down and the producers ultimately met her demand to be paid equally.
"I have to give them credit" she said "because once I asked, they said yes. They did not fight it. And maybe that's the message: That we just need to put our foot down."
So even in the past year, women whose only "crime" is being a woman have suffered from the pay gap between the genders. While these are the people that speak publicly about the issue, it is important to think about if our celebrities are being affected, the "regular" women in our society must also be affected. Not only are these working women affected but it is something that makes their lives that extra bit challenging.
While these women suffer, the women in the public eye take it upon themselves to draw attention to the issue.
Had no one released the story of Wahlberg and Williams, then he would not have donated the money and no one would have known. This is wrong. We need to keep the conversation going. If women in the public eye take it upon themselves to stand up, by doing this they make it easier for "normal" women to do the same.
It is important for us to not lose sight of this, and to demand our representatives in the government to make a change that will help every woman in America no matter their race, sexual orientation or culture. All women deserve to be paid the same as men working the same jobs as them.  
About the Writer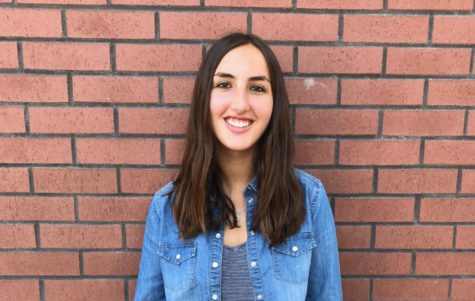 Minnie Leaman, Design Editor
Minnie is a senior. She is from London and has been living in Ameirca for three years. She is the youngest of 3 - she has an older sister and brother....