Generation Z: Speak Your Mind
Hang on for a minute...we're trying to find some more stories you might like.
Your voice. It is your ability to say and express your thoughts, emotions, and ideas. No two people have those exact same thoughts, emotions, and ideas, thus it is important that all people share their voices with the world.
Luckily, many of us have had the ability to grow up in a country that has taught us that not only is it our right to share our voice, but that we need to.
Today, you see hundreds of Instagram posts from marches, Facebook updates on social issues, and shirts with slogans expressing one's thoughts. No matter what the medium of expressing our 1st Amendment right of free speech is, this generation (Generation Z) has been seen by many as the generation that will make a change in this world.
We were born in a time of terror and raised during an economic downfall.
If you looked at an old photo album of mine, you would come across countless pictures of me with my family at fundraisers supporting those affected by the September 11 attacks wearing an American flag T-shirt.
When I think back to my first time really watching the news, I remember sitting around the television as the broadcaster showed charts with rapidly decreasing lines. I later learned those were graphs depicting what is now known as the Great Recession.
Our parents, many of whom are of Generation X, are said to be, "a relatively small, jaded generation that came of age in the post-Watergate, post-Vietnam funk of the 1970s, when horizons seemed limited."
We are Generation Z. A generation, according to The New York Times, "raised during the boom times and relative peace of the 1990s, only to see their sunny world dashed by the Sept. 11 attacks and two economic crashes, in 2000 and 2008."
We've grown up in trouble and are determined to end it. Unlike our parents, to us, our horizons don't seem limited. Generation Z has already proven that we will achieve, we will conquer, and we will be the change the world has so long been waiting for.
After the school shooting at Marjory Stoneman Douglas High School, the students who survived have become advocates for gun control and school safety. These students have inspired students across the country to further speak up and stand up. They have inspired people to protest, take legislative action, and do anything that allows for their voices to be heard.
From the opposite end of the country, these students have inspired the students of de Toledo to take action as well. A committee of juniors and seniors joined forces in order to help plan a walk out for our community on National School Walkout day, which is to take place March 14th, at 10:00 am for 17 minutes in honor of the 17 victims who lost their lives on February 14.
While we all have different ways of expressing our voice, the most important thing is that we do so. As Mahatma Gandhi once said, "Be the change you want to see in the world."
If you have something you want to be said, don't wait for someone else to say it first. Change begins with one person, and that person can be a you.
About the Writer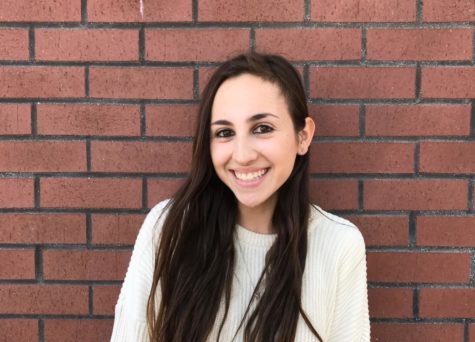 Simona Vishnevsky, News Editor
Simona is a Senior and has been a part of the Prowler since her freshmen year. She is captain of Dance 2. She loves writing and photography. Her favorite...