The Case for Lebron to Join the Lakers
This summer in the NBA, players such as LeBron James, Paul George, and Demarcus Cousins are hitting free agency. Teams all around the NBA have scrambled to open up cap space for the huge upcoming offseason, an offseason that can shift the landscape of the NBA.
One team that has been talked about nonstop has been the Los Angeles Lakers. Last year, the Lakers were rumored to be trying to make trades and create cap space to sign two top players, most likely LeBron James and Paul George. However, a few weeks ago, owner Magic Johnson publicly said the Lakers were actually looking towards the 2019 offseason, not 2018. But then, the Lakers traded away Jordan Clarkson and Larry Nance and took on expiring contracts, bringing back the talk of the 2018 offseason. So, with the Lakers' recent moves, they are back in the news, as likely big players in the upcoming offseason.
The Lakers have not been serious contenders in the NBA since 2013. They haven't had a star since Kobe Bryant. They have had some of the worst seasons in their history in the last couple years. However, the rebuild is close to done, and the Lakers have enough pieces to contend in the next couple years, whether they get a star or not. Rookies Lonzo Ball, Kyle Kuzma, and Josh Hart have all played great basketball, with the surprises being Kyle Kuzma who has turned into a go-to scorer, and Josh Hart who has become a great 3-and-D player. Sophomore Brandon Ingram has come into his own this season, becoming another go-to scorer and ball handler for this young Lakers team. Julius Randle, who is in his fourth season, has blossomed and is playing the best basketball of his career, playing through all the trade rumors that swirled around him this year. The Lakers are playing some of their best basketball of the season, and it is this young core who have gotten them there.
The Lakers will for sure have Ball, Kuzma, Hart, and Ingram next year, and have the chance to bring back Randle, who is a restricted free agent, depending on how else they'll spend their money. So, with this young core intact, and with possibly $70 million to spend in free agency, the Lakers are as intriguing as any other team. And their main target? Lebron James.
Lebron James is arguably the best player in the NBA. He has reached seven straight NBA finals, and is showing no signs of slowing down. He is a generational talent, and will go down as one of the greatest ever. And with possible unsettlement in Cleveland, Lebron may be out. And what better place to go than the City of Angels?
Lebron owns two houses in LA, including one in Brentwood, where his two kids attend Brentwood School. He has made it clear that at this point in his career there is nothing more important than family. He has publicly stated that he feels as if he has done enough in his career to solidify his status as one of the greatest of all time, and now cares more about being happy than winning championships. Lebron is also a budding actor, and has shown that he wants to have a post-basketball career in acting or directing. What better place to start that than Hollywood?
And what better way to add to his legacy than returning the Lakers to greatness, one of the greatest franchises in history?
As the NBA season comes to a close, and the Warriors win their third championship in the last four years (unless the Rockets take down the Goliath of the NBA), all eyes will be on Lebron James. If he continues to be upset in Cleveland, as they fall just short to the Warriors yet again, the Lakers will be right there to show James what he'll get in LA.
He'll live with his family, he'll be near Hollywood, he'll add to his legacy by bringing the Lakers back to glory, and he'll be the best player on the planet, in the best basketball city on the planet.
Lebron is coming, LA. Get ready for more banners.
About the Writer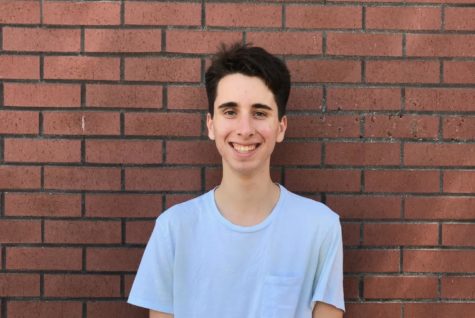 Noah Camras, Sports Editor
Noah Camras is a senior here at dTHS. He is writing for the Prowler for the first time, and will be sharing his opinion about various sport topics. He...