Marvel's Black Panther and the Hip Hop World
Hang on for a minute...we're trying to find some more stories you might like.
The newest addition to the Marvel cinematic universe debuted into theatres earlier this month on February 16.
The blockbuster smash Black Panther is set in the present day in the fictional African country of Wakanda. The king of Wakanda, King T'Challa, not only has to run the country but also has the powers of the Black Panther and has the responsibility to protect the citizens of Wakanda. When his throne is challenged by Erik Killmonger, his long lost cousin, T'Challa and Killmonger have an epic battle that is sure to excite any viewer.
Black Panther boasts an all-star cast, including Chadwick Boseman, Michael B. Jordan, Lupita Nyong'o, Danai Gurira, and Daniel Kaluuya. It was directed by Ryan Coogler, who also helmed the 2015 hit Creed (part of Sylvester Stallone's Rocky series).
Coogler was given a $200 million budget for Black Panther. So far, the film has already made over $700 million internationally.
This really is a groundbreaking movie for many reasons. It is the first movie for the character Black Panther, which was first seen in Marvel comics back in 1966. Black Panther is also the first African mainstream superhero. This is really a big deal for the hip hop community, which is highly influenced by African American culture.
Many rappers and executives in the hip hop industry have shown their support for the movie on social media with posts about the film's impact. Several have even taken it to the next step and bought out theatres for kids to see the movie. This trend started in January when a 29-year-old philanthropist named Frederick Joseph made a GoFundMe page to raise money to take children in Harlem to see the movie at no cost. After Joseph made the page go viral and encouraged others to make similar pages, over $775,000 was raised to help kids be able to see the movie.
Several members of the hip hop community have joined the cause and rented out theatres all across the United States. The rappers include Kendrick Lamar and the owner of his label, Top Dawg Entertainment, Anthony "Top Dawg" Tiffith, Tee Grizzley, Vic Mensa, Travis Scott, Lil Yachty and Offset, and T.I.
Kendrick Lamar rented out a theatre in Los Angeles for children from 3 different housing projects (Nickerson Gardens, Jordan Downs, and Imperial Courts).
Tee Grizzley rented out a theatre in Detroit and treated kids from several different public schools to a private screening complete with a red carpet, unlimited movie snacks, and an album gift bag.
Travis Scott got two theatres in his hometown of Houston, Texas so that his hometown fans could enjoy the movie as well. It was great to see all of these hip hop role models give back to their fans and people who can't afford to see the movie on their own.
Not only did the creators release an amazing film, but they also released a remarkable soundtrack spearheaded by the current king of rap, Kendrick Lamar. The soundtrack, which featured music from and inspired by the Black Panther movie, boasted a stacked tracklist featuring the likes of Kendrick himself, Travis Scott, 2 Chainz, Future, Swae Lee, ScHoolboy Q, The Weekend, and many others. Songs like "Big Shot" and "X" showcase the amazing infusion of African culture, sounds, and music into contemporary rap music.
Overall, the Black Panther movie has inspired many people to be themselves and to fight for what they believe in, no matter what it is. It has empowered the African American community and challenged the status quo. King T'Challa perfectly demonstrates what it means to be fearless, loyal, and strong while proudly representing the African culture. If you haven't already, you should definitely listen to the soundtrack. This is an amazing and powerful film and I suggest that everyone who has the ability to see it, to see it.
About the Writer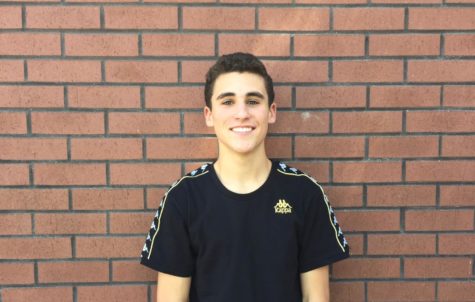 Jared Shapiro, Entertainment Editor
Jared Shapiro is senior here at dTHS. This is his first year writing for The Prowler. He loves Sports and Music. His favorites artists are Kendrick Lamar...