LeBron James Brings Championship Hopes to LA
Keep Realistic Expectations for the Lakers In 2018-19
Hang on for a minute...we're trying to find some more stories you might like.
You finally got one, Lakers fans. Summer is the season of lofty expectations in free agency for the Los Angeles Lakers. Usually, they land nobody and the internet laughs. But this year, they finally caught a big fish. The biggest of them all, in fact. He goes by the name LeBron James and he is the best basketball player in the world. The signing of James sent the city of Los Angeles into a frenzy. Championship hopes are back in the City of Angels for the first time in a long time. However, are the Los Angeles Lakers contenders this year?
The short answer? No. With Golden State and Houston around, Los Angeles simply doesn't have the talent to win it all. Starting the long answer, the Lakers aren't built to win in 2018-19 and Magic Johnson and Rob Pelinka know this. It's blatantly clear based on the way that they managed their offseason that the Lakers' upper management isn't looking for a title this season
Aside from James' four-year, $154M contract, all of the Lakers' other signings were one-year deals. Many fans hoped Los Angeles could land one of Paul George of DeMarcus Cousins or trade for a star like Kawhi Leonard or Jimmy Butler. This, though, would be rash. LeBron James is committed, under contract for four seasons. It's clear that James is willing to wait a year to contend. Patience will be a virtue when the Lakers still have all of their young assets and the cap space to land a superstar or two in 2019.
The Lakers' signings in this offseason were solid but none are anything groundbreaking. Resigning Kentavious Caldwell-Pope was their best move. He posted a career shooting year in 2017, shooting 42.6% from the field and 38.3% from deep. His shooting and defensive presence make him an invaluable piece next to LeBron James. Creating spacing around James is always a priority and Pope should net considerable minutes this season. Lance Stephenson's antics could be troubling but in the end, he provides another playmaker and effort guy off of the bench. There's no such thing as too many playmakers and in a long season, Stephenson's instant offense will be valuable. JaVale McGee is a solid energy big, but I wouldn't expect him to fill the Lakers' need at center. Remember, he only averaged 9.5 minutes per game with the Warriors. Steve Kerr evidently didn't trust him to sustain his energy for long periods of time and we have no reason to believe that anything has changed.
Putting it bluntly, I hate the Rajon Rondo signing. I can't hate it that much because it's only a one year contract but it really makes no sense. Adding spacing should be the priority for the Lakers and Rondo won't help you in that department. Sure, Rondo is a good passer but he doesn't do anything else exceptionally well. Starting Rondo over Lonzo Ball is a baffling decision. Rondo is worse at just about everything than Ball, who had a better rookie season than most will admit. Ball's elite defense and playmaking would fit well next to LeBron James even if the shot isn't all the way there. The only one of Los Angeles' draft picks that will make a major impact in 2018 is Svi Mykhailiuk. One of the best shooters in the draft, he could see himself emerge as Kyle Korver-West if the Lakers' spacing becomes a problem. Mykhailiuk is deadly from all over the floor and is a better athlete than he gets credit for.
LeBron James should help Brandon Ingram's development this season. He improved everything about his game in 2017, recording splits of 16.1 points, 5.3 rebounds, 3.9 assists, and shooting 39% from three. He has improved his all-around game but still doesn't have a signature NBA skill. He's an alright shooter, a solid isolation scorer, and an average defender. Playing next to LeBron James, his shot quality will undoubtedly improve. If he can sustain his three-point percentage with increased volume, he'll be a valuable wing asset as a scorer and a floor spacer. Kyle Kuzma is a far more intriguing prospect than Ingram in my opinion and a nice fit next to LeBron James. He surprised everyone in his rookie season, scoring 16.1 points per game and grabbing 6.3 boards per game shooting 36.6% from deep. He showed an advanced ability to create his own shot. Not many big guys have his level of ball-handling and pull-up shot making. I would bet that Kuzma becomes the secondary scoring option next to LeBron James and develops his game considerably this season.
This Laker roster certainly has its flaws. The center position is going to be a major problem. If I were to guess, their plan looks to be to play multiple centers for 15-20 minutes per game, including McGee, Moritz Wagner, and Ivica Zubac. They will likely look to go small with Kuzma or even LeBron at center, looking to imitate the Warriors. The problem with this is that they lack a crucial piece of that puzzle. Draymond Green is the engine that allows Golden State's small-ball lineup to work. The Lakers don't have a guy who can even come close to the defensive impact Green Provides. Who is going to defend Joel Embiid and Anthony Davis? There certainly isn't anyone on the roster who can hold them one on one. Through two preseason games, containing Nikola Jokic has been a struggle.
Vegas has the Lakers at 48 wins this year and that number seems pretty solid. If I had to go over or under, I'd go under. The Warriors and Rockets are in a tier of their own. The Nuggets, Jazz, and Thunder will all make a major push at the Lakers. I'll give the lakers 44-49 wins and a second-round exit. They will have to go through one of the Rockets or Warriors to make the Conference Finals and I just don't see it happening. But, for all I know, LeBron James could do his usual thing and will the Lakers to heights that most of us wouldn't reasonably expect. The Lakers are set up to build a real contender in the Summer of 2019. There's a real chance that one or more of Kawhi Leonard, Jimmy Butler, Klay Thompson, and others end up with James in Hollywood. The Lakers will be a fun team this season. They will play fast and will be a highlight factory. Unfortunately, the Lakers aren't built for a championship, for now.
About the Writer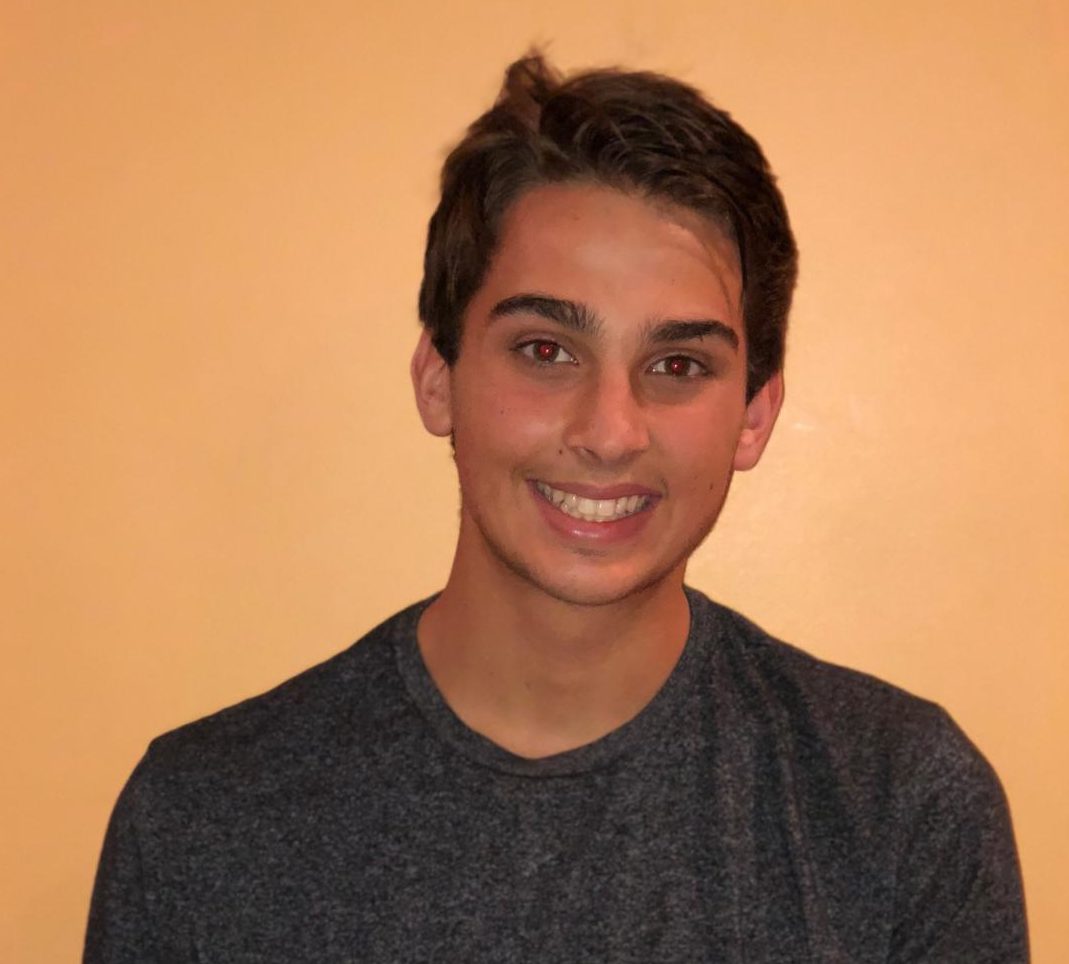 Ben Pfeifer, Sports Editor
Ben is the Sports Editor at the Prowler. He is a senior at de Toledo High School.