Student Saves Horses from Raging Wildfires
Recent tragedies bring communities together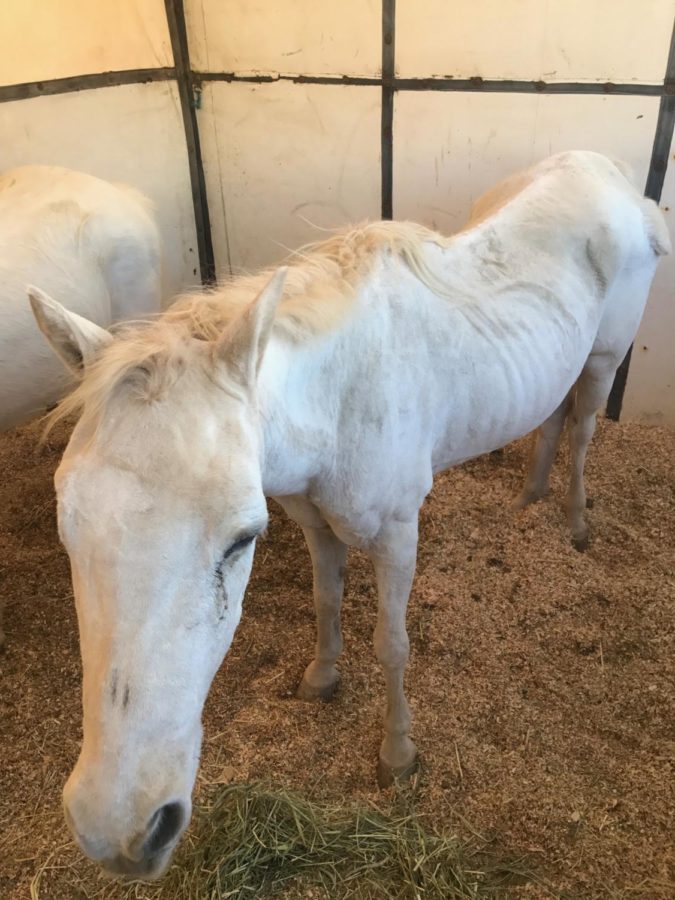 BURBANK– It made no sense. First the senseless tragedy at Borderline Bar and Grill, and now my community, my neighborhood, and my hometown was being hit by yet another tragedy. I had just dismounted my horse and I saw a trainer  I knew well crying in a corner of the barn. I asked my trainer what had happened and she told me that two fires had broken out, connected, and were ravaging the cities north of Los Angeles.
My mind shifted away from the shooting and onto the new devastation. Wildfires are a constant occurrence in Southern California and although I was sad to hear of yet another one, I was not completely devastated. Not at first anyway. That night I got a call from my friend who needed help. She and her family were out of town and her neighborhood was under mandatory evacuation. She told me not to grab things, but to only get her horses. At almost midnight on Thursday, my family and I ventured into Hidden Hills with sirens blaring behind us and after waiting almost two hours, the trailer finally came and we were on our way to Hansen Dam Horse Park. Not even ten minutes after arriving, we got another call that another friend needed our help with six horses. I knew then that this was bigger than I initially had believed, and it was going to be a long and emotional few days.
The next day, after barely sleeping an hour in my trainer's car on the coast of Malibu, I heard harrowing and heartbreaking stories already flooding in. The true tragedy was just about to begin.
My best friend texted me next and asked what the condition was in Malibu. I had been there earlier that morning and told her that everything appeared to be fine, other than the fact that the smoke was extreme. I hadn't been following ALL of the news. I had followed what was going on in Hidden Hills, Thousand Oaks, Oak Park and Calabasas, more immediate areas. My trainer immediately turned on the news and that's when it hit me. All the roads were closed. The flames had taken over and it was too late to help. My friend's horse was stuck between the flames and I was helpless. Not even two hours later, I got a text from her that would completely change my perspective on the family. If I hadn't been affected before, I was now. Her house was gone. Completely burned to the ground with no time to get their valuables out. It was gone and her mother's ashes were trapped amongst the ashes.
For the first time since the first sparks had flown on Thursday, I felt truly helpless. My trainer followed the story with me for the next few days as even more heartbreaking stories came through. Stories of escaping the impending flames, evacuating horses, friends losing everything. I couldn't even focus on the fact that a community had come together to do everything they could to support and help one another. My trainer bought over $400 worth of clothes for two little girls who had lost everything, just so they would be able to go and compete the next weekend in Vegas.
Obviously, I was affected by these stories, but when it really hit home was when I returned to the evacuation center for large animals. I was greeted by friends I had not seen for a long time who told me my ponies from when I was just 5 years old were at the evacuation center, alive and well. I rushed to them and this is when it hit me. I immediately broke down. Although I had not personally experienced loss, I felt the loss of others and emotions overtook me. Animals I had known when I was just a toddler were there; they were skin and bones, but they were there, and they were alive. I cherished the familiarity and normality and this is when I truly began to turn my emotions into action.
Although I still feel the overwhelming emotional impact from the events of the past week, I have been able to be there for those who have lost everything and offer insight to those suffering even more than I.
About the Writer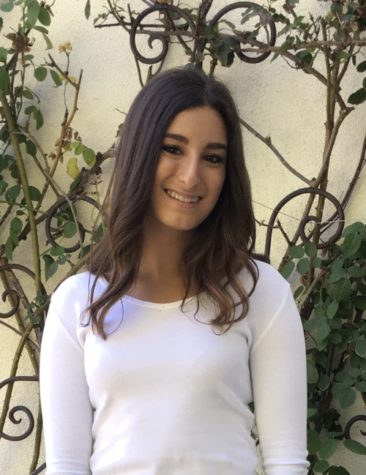 Emma Nulman, Features Editor
Emma is a senior. She enjoys writing and exploring important issues in the world through her work. She is an advocate of many prominent societal issues...