Maddy's Winter Break Bucket List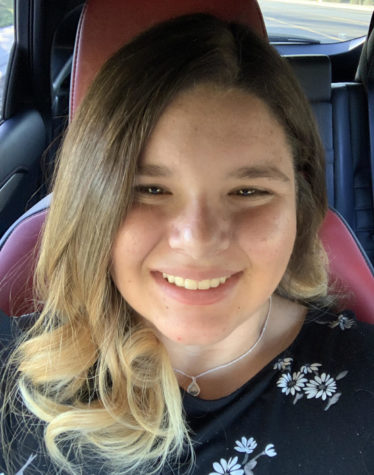 More stories from Madelyn Manenti
Snow day
Every year, snow is on my must list. It's just so much fun, and the whole family can enjoy it. Whether you can spend some nights up in Big Bear or drive up to Mount Baldy for the day, it's never a dull moment when snow is involved. Sledding is so much fun–sliding down an icy hill at climbing speeds is thrilling, the bigger the hill the more speed you get.  Fun for all ages. 
Tubing: now this is what I call exhilarating. Even though tubing is meant for older kids, everyone can ride. Snow splashes in your face as the cold flutters all around you. 
Skiing or Snowboarding is not my cup of tea, but if you don't mind falling a lot then this is definitely for you. These activities are so fun, except it's not year round, so go in the winter time while you still can. 
Also, the best part is that cup of hot cocoa at the end of a long day on the slopes.  This is one of the best winter break activities.
Movie night
Enjoying a movie night with your friends is one of the highlights of my winter break. Whether you go to a theater or watch home movies, it's a classic thing to do. Winter is the time of year when so many movies come out, so for all the movie goers out there this is the perfect time to go to the local cinema for the end to a perfect day.  
Here's a tip: book movie tickets online so you don't have to wait in line or risk that the movie you have been wanting to see is sold out. Home movies are also a perfect way to end a night because you don't even have to pay for movie snacks. A movie during winter break is a must do.
Cooking class 
What's better than learning how to cook a meal to impress your family and friends, especially for the holiday season? I just love cooking. It's so therapeutic. I'll be honest with you, though, I don't know how to cook. That's why a cooking class is the perfect place for me, and I'm sure for other people too. What's better than learning how to cook by yourself or with a loved one?
There are so many different cooking classes out there: there's French cuisine, Italian dishes, desserts a la móde, and so much more. Hipcooks, a cooking class in the Thousand Oaks area, is the perfect place to show off your skills or try something new.  This time of year is the perfect opportunity to cook up a classic or mix it up. That's why a cooking class this winter break is on my list.
Spa day
As relaxing music plays, the world around you begins to crumble as you retreat into a state of homeostasis. 
Now, I know what you're thinking–this sounds so amazing, and it is. After weeks of work, school, and tests, your mind and body need to relax. That's why a spa day is perfect for you.  The spa at the Four Seasons Hotel and Spa may be a little bit out of some people's price range, but in the end it's totally worth it.  Facials, massages, and other relaxing treatments are offered here. The experience will leave you in a state of peaceful bliss. 
But if that's not your thing to do, there are so many more places around Los Angeles that offer massages, which leave you feeling way less tense, The Relaxing Station in Oak Park  is a family favorite in my book.  I always leave there feeling refreshed. There are many different massage options offered here. This hidden gem is less pricey than most places and does just as good a job. It's definitely on my Bucket List this winter break.
Go to an amusement park
Amusement parks are fun for the whole family, Disneyland is a fan favorite. There are so many things to do at Disneyland and Disney's California Adventure Park.
Disneyland has so many rides, ranging from Space Mountain, an indoor, dark thrill ride for the bravest of people, to Peter Pan, where kids, and kids at heart, can take a magical flight with Peter Pan and his friends.
Plus, you can check out the new Star Wars:  Rise of the Resistance opening January 2020. 
Now, if you're lucky enough to head on over to Disney's California Adventure Park, you'll be in for a pleasant surprise. There are so many cool things to do at this park, including Radiator Springs Racers, a fast ride that makes you feel like you're really in the movie Cars.  It's beyond fun. Go early because lines for this attraction get long, 
Don't forget about a ride for the whole family, even the little ones. Toy Story Mania is so much fun for everyone.  Team up with Woody, Buzz and all his pals for a rootin-tootin time. 
Finally, the parades and evening fireworks are some of the best things at the park. During the winter time everything at the parks is themed to snow, including parades, decor, and fireworks. The castle is decorated in over 200,000 lights just for the holiday season.  It looks like a thing you would find straight out of the movie Frozen–that's why  my favorite time to go is during winter break.
About the Writer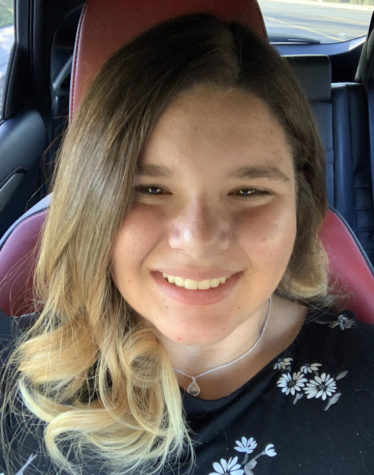 Madelyn Manenti, Student Life Editor
Hello, My name is Madelyn Manenti. I love writing, making up stories, and swimming.  I'm extremely creative and can always make up a considerable story....