Animals Suffer Effects of Orange County Oil Spill
On Oct. 1, a horrible oil spill happened in the Pacific Ocean. The spill closed a lot of beaches near Newport Beach. More than 126 gallons of oil spilled into the ocean.
The oil spill was very terrible, killing wildlife, closing beaches and polluting shorelines, but things are starting to go in the right direction, according to multiple news sources.
Huge chunks of oil were showing up on the shore. The cause of the oil spill was a 13-inch hole in a 400,000 foot section of pipe on the ocean floor, possibly damaged by a ship's anchor, according to CBSLA .
The oil spill is deadly for wildlife. Birds get oil on their feathers, making it too hard to fly and  get enough food. Dolphins have also died. Even though they are smart, they accidently drank some of the oil-infected water that killed them.
Just the smell of oil can kill a whale, according to CNN. Sea lions were found swept up on shore, trying to flee the spill. A ton of fish died, too. ​​This is so horrific. Innocent animals have died.
Workers came to help stop the spill from spreading. They collected oil they found on the shore, wearing protective clothes and eye  google because the oil can be deadly. They also dug in the sand, trying to get as much oil out as possible, working long hours and actually controlling the spill at a very fast rate.
Beaches are  opening up again and it is getting a lot better, City of Huntington Beach officials tweeted 10 days after the spill was first detected. Laguna, Huntington and Newport Beaches opened back up Oct.11.
It is still far from over, but, according to NBC, officials know it is safe because they tested the water and not a lot of toxins were found.
Leave a Comment
About the Contributor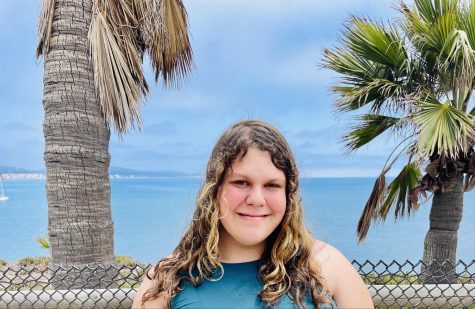 Becca Grae, Candle Editor
Hi, I am Becca Grae, and I am a senior. I love writing about anything I am passionate about, like animals, tap dancing, and the beach. I am excited to...