Engineer's Strategies and Rewards as a Woman in STEM
Growing up with just her dad and brother, Cassie Mathison was already adjusted to spending her time surrounded by men when she entered the field of Science, Technology, Engineering, and Math (STEM).
An experienced Senior Mechanical Engineer with a Bachelor of Science degree focused in Mechanical Engineering from California State University-Northridge, Mathison currently holds a position at SunbriteTV LLC and has a history of working in the consumer products industry.
Before college, STEM had never been something that she showed interest in pursuing, but Mathison's favorite subject was always math, closely followed by science. She was a B average student who never took any honors or AP classes, and decided in 10th grade that she wanted to go to community college. Going into college, Mathison had no idea what she wanted to study. It wasn't until her dad recommended engineering that it even crossed her mind. 
In high school, Mathison was heavily involved in soccer. She spent most of her free time with friends and playing video games. Now, her free time is spent gardening, socializing, and watching trash TV.
We asked Mathison about her work in a male-dominated field and her experiences.
What's it like to be a woman working in STEM? 
It's weird. It pretty much varies where you are working. I've had different experiences everywhere I go. Some have been positive and some not so positive. I've had as many issues with men as I have with women and good experiences with men and women. I would say in between and in engineering, it's still relatively conservative. Despite gender, I've had the same good and bad experiences. I feel sometimes like you are playing a mental game with men. You have to be a little more sharp and clever with how you deliver information because you don't want to offend anyone or step on their toes and try to keep them happy. You edit your emails so you don't put too many exclamation points when you are talking to them. It's been positive because in what I specifically do it's been a lot of independent work, so it hasn't been that big of an issue. I had one boss who would pin my coworker and me against each other, so there were a couple of times where she talked to me and was, like, "You know, I'm really worried that he likes you more or that you are gonna get this position I've been trying to get. "It definitely had its pluses and minuses. 
What is your job title? What do you do?
I'm a senior mechanical engineer. A normal day depends on whether or not we have a project going on. If we are working on a new design for a model we are looking to release in the next year or two, then it's mostly time to work on the designs that I need to do for the internal and external components. It's also a lot of coordinating with my boss, figuring out how can we use parts so it's easier to manufacture them. I start my day by checking emails to see if I have any meetings for the day. A lot of my days are spent with my computer, working on different designs.
What inspired your interest in STEM? 
Growing up, I have always liked math. I liked puzzles and problem-solving. When I was starting college, I had no idea what I wanted to study and I was like, "Dad, I don't know what to do" and he was like, "What about engineering?" I said, "OK, does that pay OK?" and he was like, "Yea, it pays OK."
The nice thing about having an engineering career is that you can do almost any job you want at that point. Even if it's not engineering-related, you still have a lot of the basic stuff. The reason I started sticking with it in college was that I wanted to learn more about the working world. The big reason  I wanted to go into STEAM (Science, Technology, Engineering, Arts, and Math) was that there are good-paying jobs and it was important for me to be independent and take care of myself. 
Leave a Comment
About the Contributors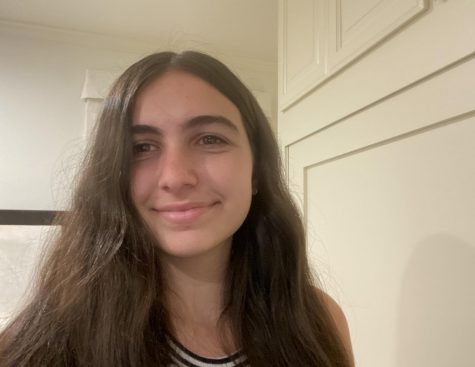 Carly Plotkin, Features Editor
Hi! My name is Carly Plotkin, and I'm a sophomore at de Toledo. I am so excited for my first year on The Prowler. I enjoy asking questions and learning...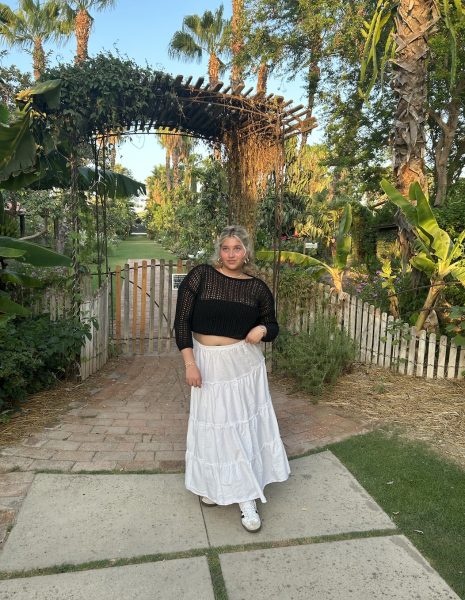 Alexis Gavin, Opinion Editor
Hi, my name is Alexis Gavin, and I am a senior at de Toledo. I have been writing for The Prowler for four years now, and I am excited to continue writing...