Student Athlete's Biggest Challenge Is Time
'Sports and life are all about the little things. Do the simple things well'
Max Manyak is a college lacrosse player at the University of Notre Dame and was born and grew up in Oak Park, California. At the age of 15, Max committed to play lacrosse at Notre Dame and from then on had a target on his back. A committed lacrosse player, Max faced many adversities throughout his high school lacrosse career, including being Jewish. I conducted this interview over text with Max while he is at Notre Dame. 
What are the challenges of being a student athlete?
The biggest challenge is finding time to balance your college experience. A college is a place chock-full of opportunity, but being a student athlete means that you do not have the time for it all. It is very hard to balance school and athletics; you toss in the social aspect, and it's impossible to be successful in all three. Additionally, you are competing with other students who have 20-40 more hours a week to study. You're always tired, always have more running to do, more film to watch, and still have to get your homework in and get good grades. It is an absolute battle, but you come out on the other side better because of it. It is a very unique experience and none of us would want it any other way.
What advice would you give to a kid wanting to be a college athlete?
Some of the best advice I ever got is that every day you strap on a helmet is a privilege and that every day you button your chinstrap is one less day you have of that privilege. That last rep is always the hardest, waking up early always sucks, and you're never going to want to go for a run. But it isn't that you have to, it is that you get to do all those things, and every one of those things matters. Every time you strap up, it's minus one. Make it count. 
Those who work the hardest get what they are working towards. So hold yourself accountable and avoid micro quits. If you have to do 12 reps, do 12 as best as you can. Just 11 doesn't count, and every rep you half-ass doesn't count either. Hold yourself accountable to each and everything you do no matter how small, and you will be successful. 
Sports and life are all about the little things. Do the simple things well and you will be better than you can imagine. Focus on those. Training is easy and the game is simple, keep it that way. 
Lastly, it is all about attitude. We start practice every day by asking what one of our teammates is grateful for. Enjoy the grind, be grateful, and live in the moment. 
What adversities did you face after committing before most other kids your age?
I committed in November of my sophomore year in high school. The hardest thing for me was to continue to perform academically. I needed mediocre grades and SAT scores to get in and I knew my college acceptance was automatic. Lacrosse also got significantly more difficult for me. More was expected of me, there was a lot more criticism, I always had the best players on me and no matter what I did, someone was watching. There was an immense amount of pressure and I was constantly under scrutiny. I also realized that I was not good enough. My competition, and the players I trained to be better than, were elevated from my peers to Division I athletes and that meant I had to change everything — run faster, get bigger, lift heavier and shoot faster. 
Why did you choose to continue your lacrosse career in college?
I was actually very much on the fence about continuing to play lacrosse in college, but what ended up pushing me to continue? It was the fear of regret. I didn't want to regret not doing what I love, having this once-in-a-lifetime experience, and being a member of a team like I am here. Honestly, my grades would be much better, I would be significantly more social and would get more sleep, but I knew that in the long run lacrosse is who I am and it would have been weird not having that continue to be my identity throughout college and be a defining factor in my college experience. 
What factors helped you choose to play at Notre Dame?
The biggest factors for me were the academic prestige and the heavily involved alumni community that Notre Dame has to offer. As great as lacrosse is, you can only play for so long and you have to go to a place that will propel you forward in the future off the field. Notre Dame is also a brand of its own and is one of the most prestigious brands in Division I athletics. Mix that with an awesome culture on campus and a chance to compete for a national championship and it was hard to say no to coming here.
Leave a Comment
About the Writer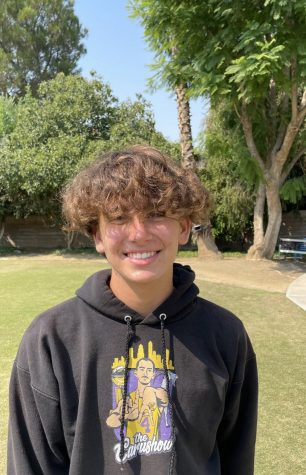 Shaun Shpall, Sports Editor
Hi, I am Shaun Shpall. I am a senior at de Toledo High School. I am very excited to be writing in the Sports section of The Prowler. I love hanging out...