Sophomores Bond on Trip to Israel
Nights at Kramim, hanging out on the soccer field after Havdalah and with the new friends I made on the bench swings–these are some of my best memories from the Short Israel Exchange Program (SIEP) trip.
In April 2022, dTHS sophomores left for Israel. This year's two-week SIEP program was very different from the previous years. Typically, students would be taking part in an exchange program with Israeli hosts, but because of Covid we were not able to stay with families in Israel. Instead the group stayed together in hostels and kibbutzim throughout the trip. 
The trip started off at Kibbutz Kramim in southern Israel for a few days of quarantine. Kramim received very mixed reviews from the group, but it was one of my favorite places. Even though the food was terrible, this kibbutz was the place where everyone started to bond. During our quarantine there were no planned activities for most of the day, which gave us the chance to talk to new people and become friends with people we never thought we would. 
After the Negev, the group traveled to Tel Aviv for Yom Hazikaron (Israel's Memorial Day) and Yom Haatzmaut (Israel's Independence Day). The first night we were there was Yom Hazikaron, so we went to the ceremony that was held in a park. It was a very emotional experience for all the Israeli families that were there, and it was an important experience for us to have. The next night was Yom Haatzmaut. We were taken to a festival at a mall to eat dinner and celebrate. We met up with the EIEP (Extended Israel Exchange Program) students and got to see what the nightlife was like.
During the day of Yom Haatzmaut we took a walking tour around Tel Aviv and visited one of my favorite places on the trip, the Shuk HaCarmel. This was the first market we went to and I think it was the best one. My friends and I got great kabab, did some shopping, and best of all, got to have some freedom and walk around without supervision. 
The next stop on the trip was Jerusalem, where we stayed in a hostel called the Post Hostel. Jerusalem involved a lot of walking tours and aching feet. However, looking past the pain, it was a beautiful city full of culture and religion.
Overall, the trip was a lot of fun, and although these were my favorite places to go, there were so many more incredible places we visited. I highly recommend that any incoming sophomores take this opportunity to go to Israel and bond with everyone in their grade. My favorite parts of the trip were all the little moments that brought the grade closer. 
Leave a Comment
About the Writer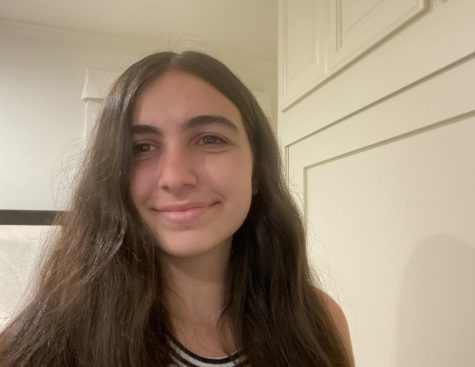 Carly Plotkin, Features Editor
Hi! My name is Carly Plotkin, and I'm a sophomore at de Toledo. I am so excited for my first year on The Prowler. I enjoy asking questions and learning...