The New Porsche: Is It Worth It?
"Grand" is not even close to being the right word to describe it. The GT4 is said to be amazing. But is it really?
Porsche's new flagship model is not living up to what the media says it is supposed to be.  
Overrated is an understatement. The  911 GT3, which is a very notable car, has better response when it comes to turns and brakes. 
An associate who works at Porsche Woodland Hills described the GT3 as the "ultimate canyon car" due to its rear engine, meaning the engine is in the back of the car. The only downside is that it tends to oversteer.
The 718 Cayman GT4 has a mid-engine–the engine is in the middle of the car. This gives it a very sharp center of gravity. It will produce less horsepower, but the steering will be phenomenal. 
The 911 GT3 is more of a performance car: producing 502 HP, compared to its newer counterpart only producing 414 HP.  The GT3 accelerates 0-60 in 3.7 seconds, compared to the GT4's 4.2 seconds. 
The two cars are very similar in size and dimensions, both 50 inches in height. 
In spite of its beauty, the GT4 does not live up to what it was said to be. It underperforms compared to its previous model. It seems to be a fail of a car: with the GT3 as the control, the GT4 does not satisfy. 
With a $104,000 MSRP, the new Porsche is steering away potential buyers. For not much more, the GT3 is a better deal.
View Comments(1)
About the Contributor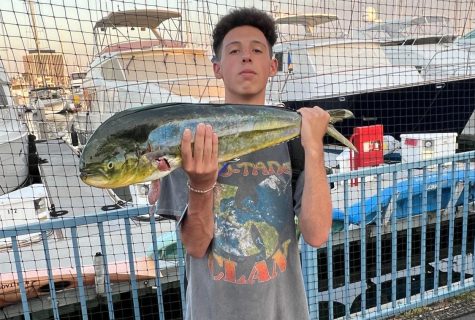 Eden Shriqui, Arts & Entertainment Editor
Hi my name is Eden Shriqui. I'm a sophomore at de Toledo, and I will be writing about music and sports.