Magical Moments at Gracie Abrams Concert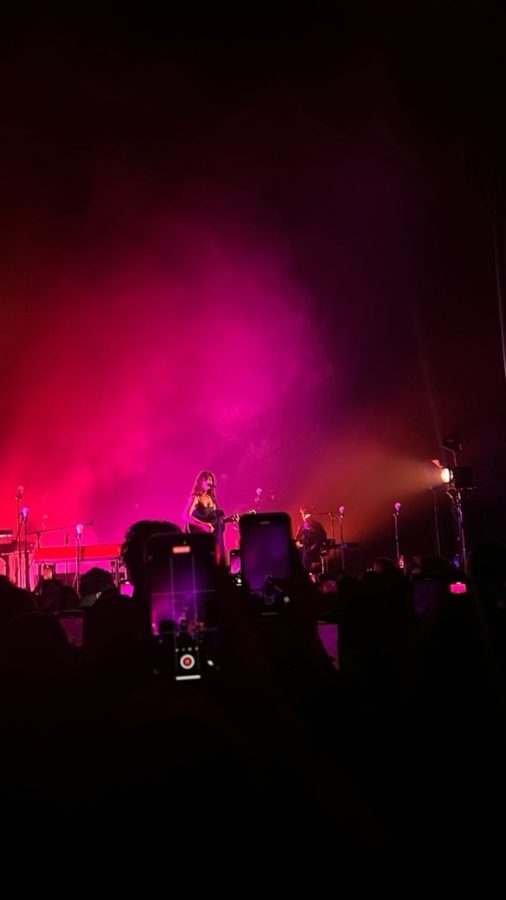 My heart dropped. Purple lights began flashing while the intro to "Where Do We Go Now" played. This was the moment I knew I was about to see one of my favorite artists–Gracie Abrams– perform.
Immediately, fans started to scream and sing almost louder than Abrams. It's such a surreal feeling to not only be seeing one of my favorite artists in concert, but also to have a room full of people sing along to my favorite songs with me. 
I've been a fan of Gracie Abrams since her first E.P. "Minor." I've been wanting to see her since her This is What It Feels Like tour, but I unfortunately couldn't go. Her Good Riddance tour, featuring her debut album, did not disappoint. 
There was a sea of teenage girls wearing hair bows as I arrived at the Fonda Theater in Hollywood. It was way more crowded than I expected. When I was waiting for the concert to start, I actually became friends with the girl standing next to me. She was also a sophomore, but she was from Orange County. All of Abrams' fans were so kind, and I loved talking to people before the show started. Lizzie McAlpine, who is an upcoming pop star, also attended the concert. As her hit song "Ceilings" played on the pre show playlist, everyone started singing it to her. It was honestly such a cool moment.
I feel that someone who is truly talented will sound even better in person than their recordings. Gracie Abrams is certainly no exception to this. Abrams' voice is delicate and soothing, but incredibly powerful. I think that you can't hear quite how incredible she is through her recordings. There's something about hearing her live that makes you fully grasp her talent. 
Towards the end of the concert, Abrams stopped to thank us, as this was her last show before she heads to open for Taylor Swift at The Era's Tour. A moment that stuck out to me was when she said that when she was 13 she went to the Fonda Theater and saw Lorde perform. She said that Lorde was so confident, and she felt like she was able to truly be herself. She could dream of being able to be on that stage, feeling confident and performing her own music. I thought that was such a beautiful moment because I've been able to see one of my favorite artists' dreams come true. I highly recommend that you see Gracie Abrams perform in concert. I promise you will NOT be disappointed.
Leave a Comment
About the Writer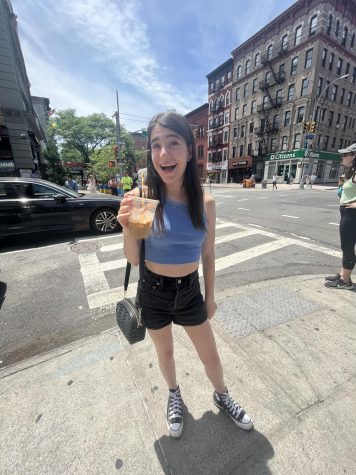 Lindsey Shrager, Opinion Editor
Hi, I'm Lindsey Shrager. I'm a sophomore at de Toledo, and this is my first year on The Prowler. I love to listen to music, go to sleepaway camp, and...