China's Persecution of Uyghurs Persists
Are U.S. Corporations and Consumers Turning a Blind Eye?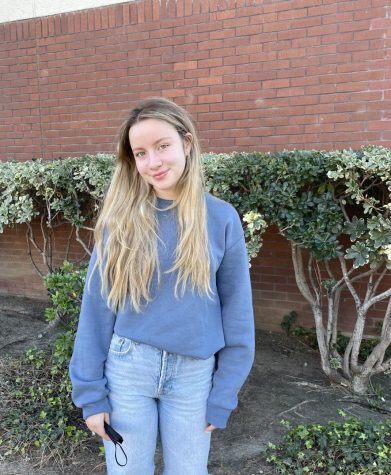 More stories from Alana Whiteman
The opinions expressed in this article are the author's own and do not necessarily represent the views of The Prowler. 
Jiang was a former Chinese police officer. He recalls how he and his colleagues interrogated Uryghar detainees: "Kick them, beat them (until they're) bruised and swollen."
On multiple occasions, Jiang was sent to Xinjiang to oversee the Uyhgur Muslims who were in police detention centers before being sent to facilities like a prison or internment camps. Jiang was instructed to arrest Uyghurs who were considered to be a threat, regardless of whether or not they had committed any crimes.
He specifically remembers people being put in "tiger chairs" where individuals would be forcibly strapped to a chair, denied water and food, forced to stay awake.
In an October 2021 interview with CNN, he described the separation between Uyghur families and children, Chinese propaganda, and the unknown drugs given to make Uyghurs compliant.
To prove his story, he showed CNN his official documents, police uniform, and identification from his time in China. Now in exile, to protect his family in China, his last name is not used.
More than one million Muslim Uyghurs and people of ethnic minorities have been sent to converted detention facilities under Chinese national counterterrorism laws and policies since April 2017, according to a 2021 U.S. government report.
The US Secretary of State, Antony Blinken, said in 2021 that China is committing "genocide and crimes against humanity."
An Australian analysis of satellite imagery confirms the numbers: more than one million Uyghurs and other Muslim minorities have been "detained in a vast network of purpose-built detention facilities."  The Australian Strategic Policy Institute's  (ASPI) International Cyber Policy Center launched the Xinjiang Data Project  in 2017, focused on a far-western region of China known as Xinjiang Uyghur Autonomous Region, giving us a better insight into what is going on in China.
Still, the mistreatment and dehumanization of Uyghur Muslims in China continue to go unnoticed. Although we may not realize it, governments, corporations, policymakers, and citizens are contributing to this issue every day. 
Nike, one of the largest worldwide corporations, generating $18.75 billion in the United States in 2022,  is actively contributing to demands for forced labor, found ASPI. 
ASPI's first case study through satellite imagery found a building equipped with barbed-wire fences and watchtowers: "a factory in Eastern China that manufactures shoes for the US company Nike."
ASPI found that "at least 82 well-known global brands" including Apple, BMW and H&M were "benefiting from the use of Uyghur workers outside Xinjiang through abusive labor transfer programs." 
Although Nike made a statement in 2021 saying they are  "committed to ethical and responsible manufacturing," their actions in Xinjiang say otherwise.
Nike claims to be giving back to communities. They succeed in addressing social justice issues in the African American and LQBTQIA+ communities by donating money to organizations like the Equal Justice Initiative, and the NAACP, yet they fail to address their complicity in the physical and sexual abuse within detention camps that they help facilitate.
Nike's lack of transparency causes many consumers to fall victim to purchasing items that have been unethically sourced.  
ASPI found a long list of companies using Uyghurs in detention: "Abercrombie & Fitch, Acer, Adidas, Alstom, Amazon, Apple, ASUS, BAIC Motor, Bestway, BMW, Bombardier, Bosch, BYD, Calvin Klein, Candy, Carter's, Cerruti 1881, Changan Automobile, Cisco, CRRC, Dell, Electrolux, Fila, Founder Group, GAC Group (automobiles), Gap, Geely Auto, General Motors, Google, Goertek, H&M, Haier, Hart Schaffner Marx, Hisense, Hitachi, HP, HTC, Huawei, iFlyTek, Jack & Jones, Jaguar, Japan Display Inc., L.L.Bean, Lacoste, Land Rover, Lenovo, LG, Li-Ning, Marks & Spencer, Mayor, Meizu, Mercedes-Benz, MG, Microsoft, Mitsubishi, Mitsumi, Nike, Nintendo, Nokia, Oculus, Oppo, Panasonic, Polo Ralph Lauren, Puma, SAIC Motor, Samsung, SGMW, Sharp, Siemens, Skechers, Sony, TDK, Tommy Hilfiger, Toshiba, Tsinghua Tongfang, Uniqlo, Victoria's Secret, Vivo, Volkswagen, Xiaomi, Zara, Zegna, ZTE." 
Although it may seem like we don't have a voice in this big global issue, small changes can lead to a big difference. Thankfully, we have resources to steer us in the right direction, to make sure we're purchasing ethically-sourced goods to avoid Uyghur forced labor. 
Good on You, is an app and website that not only sells their own line of ethically-based clothing but they also have a rating system that has an extensive database of retailers and how tells you how their products are being sourced. According to their website, the ratings "assess how well brands address their impacts on workers across the supply chain."
Governments can do more.  While U.S. and China's relationship is complex, our economies are intertwined. Recent sanctions against China could have an impact.
Uyghur Muslim's history and origins date back to the year 744, when Uyghur were once Turkic nomads that lived north of the Gobi desert (south of Mongolia) and ruled an empire through 840. After that empire vanished, a group of Uyghurs fled west and created a new state located near the Talkamakan Desert (present-day southwestern Xinjiang) while some stayed in the Gobi Desert.
The Uyghur's prosperity in the Talkaman Desert made a huge contribution to the Silk Road, a historically famous trade route that made travel easy between parts of Asia Africa and Europe. During the 8th century, the Uyghurs prospered by having large quantities of silk and other Chinese goods gifted from the Tang Dynasty after helping them in a rebellion.
The Chinese Communist Party has created multiple laws and rules targeting Muslim Uyghurs since 2014 that have been contributing to the disappearance of Uyghurs' historical neighrhoods, buildings, and even language, and ultimately, loss of their culture and traditions.
Leave a Comment
About the Writer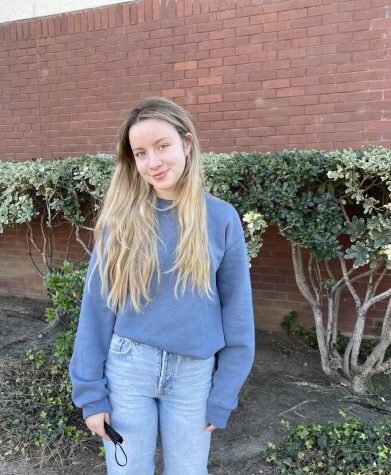 Alana Whiteman, News Editor
Hello, my name is Alana Whiteman. I'm a junior at de Toledo, and this will be my second year writing for The Prowler. When I'm not at school, you'll...