Do You Mind? Prowler Editors Share dTHS Mental Health Fair 2019 Experiences
"It is really important to be happy  and to seek help if you're not." – Maddy Manenti, '23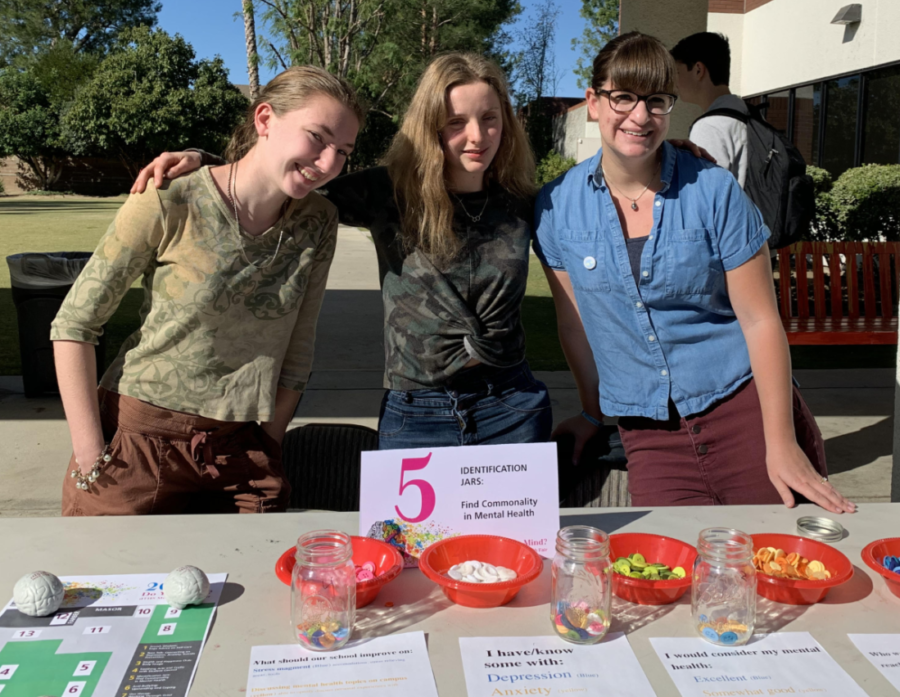 de Toledo Event Helps Students Cope with Stress: Ethan Karpel, '20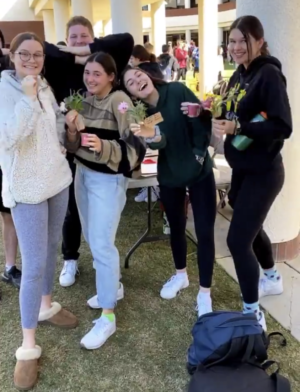 The Second Annual Mental Health Fair is a new tradition at dTHS and has now become a mainstay at our high school.
Mental health has become very prominent in today's society. People are realizing more and more about the effects of mental health on a person's daily life. de Toledo is helping students in many ways deal with the stress that school causes.
At de Toledo's Mental Health Fair, there were many ways that a person could cope with stress. One could pet puppies, make cupcakes, create stress balls, or even participate in Tai Chi.
de Toledo has done many things to help students with stress and the annual Mental Health Fair is just one thing that helps students.
Fair Connects Students With Nature: Aidan Schenck, '20
In part, the mental health fair took a unique approach by attempting to connect us back to our original roots–nature. Modern society has become caught up with artificial products, while nature and our origins have taken the back burner. With that, modern living has caused many mental health issues and has made us process more in a day than people hundreds of years ago did in their lifetime.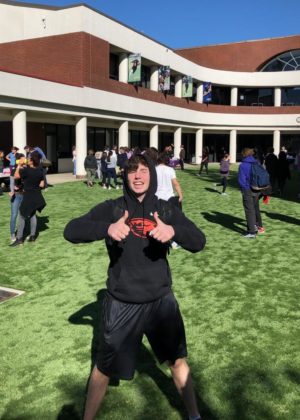 The puppy station was one of the most popular stations, while also being one of the main stations accomplishing the goal of connecting us to nature. The puppy station has the typical connotation that it is there for the simple reason that puppies are cute and are fun to play with. However, the deeper meaning behind it is that puppies and their ancestors go back to near the beginning of humans' time on earth. Dogs and man have always had a unique relationship throughout history, and by playing with puppies it brings us back to our original roots. 
Another main station that helped accomplish this goal was a plant station. Plants have always played an important role with man. In the beginning of society, planting was a main resource of food and most people spent an abundance of time in the fields. By being with plants and helping them grow, we once again connect to our roots and return to a time of simplicity. 
Fair "Opened My Eyes" to Mental Illness: Leila Wazana, '20
In one of the jars you could put one button for every person you knew who had a certain mental illness such as depression, anxiety, PTSD, or  OCD. It was interesting to me that I actually knew people with each mental illness listed, meaning I put each colored button that corresponded with that mental illness in the jar. I also noticed that others around me were doing the same thing. This made me realize that a lot of people in our lives suffer from mental illnesses and that you never know what someone is going through. Last year I was also very interested in this booth because I had never taken the time to think about how many people I actually knew with mental illnesses. It opened my eyes to the people around me and what they are going through and made me reflect on how I treat people in my life.
Too Much Competition: Jonah Weisner, '20
In the 21st century, teenagers feel trapped with all the social media and competitions going on at school. It always has to be a competition with teenagers, no matter what the scenario is. This year especially, teenagers are feeling more depressed than ever. This mental health fair was a way for all of us to unwind, and release some stress. It was a great opportunity to come together as a community and relax. There were multiple stations where you could go talk with the people running the booths, try activities, and connect with different people. 
Friday's Mental Health Fair Filled with Positivity: Sarah Shane, '20
The entire school flooded into the Horseshoe area to interact with representatives from various companies and organizations focused on eliminating negativity and stress-producing elements in our society. As I approached the booths, I noticed one, attended by Ms. Noel, that allowed students to pick out their own succulent or flower, decorate a small pot, plant, and keep their new potted treasure.
"I'm going to give you a Bear Claw succulent, because I think they're the cutest things in the world!" Ms. Noel said to me after I asked for a plant. Her enthusiasm was infectious, and because I already had a small, growing garden of succulents at home, I happily accepted the new addition.
Afterward, I moved on to interact with the stress-relieving puppies provided by the school, and then to an anti-gossiping booth where I contributed a positive note to a jar of like messages and received a beautiful, hand-made, anti-gossiping bracelet. Overall, the fair seemed to emit positivity and to call for a greater sense of care between individuals for mutual mental health and well-being.
Fair Takes a Little Bit of Stress Away: Maddy Manenti, '23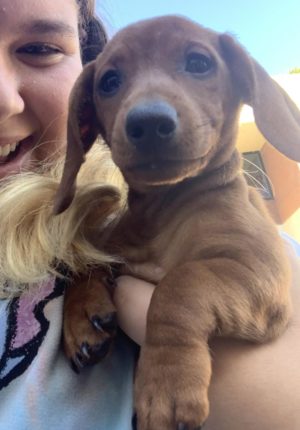 It was a successful event. I enjoyed it, especially the fan-favorite: playing with puppies.They were so cute and everyone wanted a piece of the action. There were plants you could take home, letters to firefighters you could've written, and just a good time that I'm sure many people had.  It was very good for us high school students to have this event because it takes a little bit of the stress away and lets you enjoy yourself and have a good time with friends.