The Odyssey of Jonah and Aidan
Aidan and I walked to school Friday, Feb. 7, from Encino to West Hills.
Our lives have changed forever. 
Yes, we knew it would be hard, and it was a grind.
We woke up at 5 a.m. Initially, it was fair to say that both of us felt we didn't want to walk the whole way and would end up Uber-ing halfway through, but out of respect for the original plan, we ignored the urge.
Thirty minutes in, when it felt we had made no progress, Aidan mentioned that we should Uber soon, and this walk seems nearly impossible, but we both agreed, since we weren't tired yet, that we should continue, as we did.
By around 6:45 a.m., our friends started to wake up, and despite our final destination still seeming some distance away, we were distracted from the rigorous walk and aching pain in our feet and legs. During that time, we Facetimed all of our friends, waking some of them up at the same time. 
We documented every hour, so people wouldn't think we didn't walk the almost nine-mile journey.
As we were walking, the light slowly started peaking out.
Eventually, without even realizing it, we were less than an hour away.
At this point, there was no way we could stop. This odyssey, despite how ridiculous it seems, was not only to show others we could do this walk, but also to have the self-satisfaction of doing something unheard of.
As we approached the Topanga Mall, we remembered that we would walk to that mall every Friday after school when we were freshmen. It was interesting to see how much we have changed and how far we have come since freshman year. An event we joked about doing since freshman year– walking to school– had actually just become a reality, with the finish of it being nothing less than a full circle back to our original Shabbat Friday walks to the mall after school.
Total Miles: 8.8
Steps: 18,000
Time: 2:45
Leave a Comment
About the Writer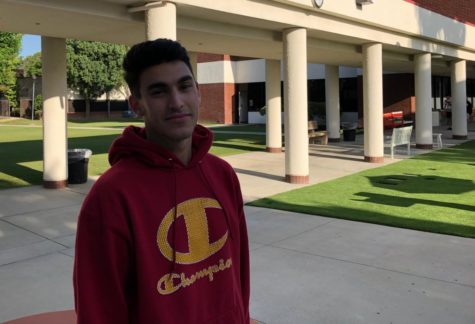 Jonah Weisner, Sports Editor
Hi, my name is Jonah Weisner. I am very excited to be writing for The Prowler this year. I will be focused on writing about basketball news and world events....