DTBA Big 2: The Newest Up-and-Coming de Toledo-based Sports League Postponed Due to COVID-19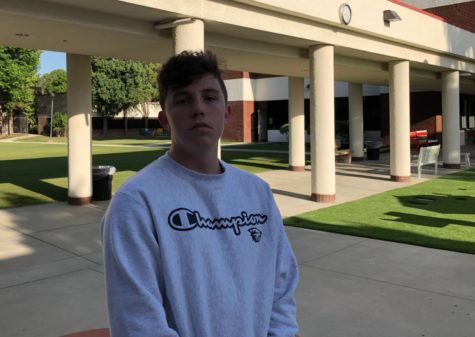 More stories from Aidan Schenck
As soon as school was announced online for the rest of the quarter on March 12, my friend Jacob W ('21) and I came up with the idea to create our own basketball league, the DTBA Big 2.
Essentially, it is what it sounds like: a league made up of 6 teams, 2 members on each, competing for one title.
The league would include real NBA season awards, an all-star game and skills competition midway, and an end of season playoff tournament which would be seeded based on regular-season results. The season will include many game days throughout each week and each team would play one game per game day– 3 games total for the league per game day.
The organization of the league took a couple of days, but after hard work, Jacob and I got everyone together for our opening day March 15.  Jacob and I used league member Ty G.'s ('20) house which included a full-court basketball court and speakers to make the game have a feel of a real NBA game.
Prowler editor Jonah Weisner, my teammate for the Rainbow Beavers, described the experience as "unlike any other." He said, "It really felt as if we were truly playing in a professional league."
We streamed the games for the public and even kept stats for each of the three games played that day. Most notably, Jacob W and Ethan S ('21) put on season-highs with 17 points each. Ethan K., a spectator  from the live stream, described the game "[as} if I were watching a real professional game."
Another viewer of the game Owen C. said this league is "quite entertaining and [he] genuinely was interested in watching through all the games." Overall, the first day couldn't have gone better as every game was close and finished within a 3 point deficit– we even had a 10 point comeback, and almost a 15 point comeback by none other than Jonah and me, the Rainbow Beavers.
Everyone there– the players– were energetic and hyped the whole time. We even had a whopping 700 views on our social media which really shows some promise of this league in the future as a brand; in addition, ESPN analyst Jordan Shultz responded to our Direct Message over Instagram saying, "This league is intriguing and [he] would love to call us in the future about getting featured on ESPN."
Personally, as a player and commissioner, I had a lot of fun and can't wait for the future of this league. 
Unfortunately, after the first day of play, we had to postpone the league due to COVID-19.
The original idea stemmed from the break we had due to COVID-19, but conditions got worse, and many parents made players stay home, and now, it is against the law to continue. However, we intend on completing the season within the next upcoming weeks or whenever COVID-19 conditions start to improve and we feel this league has the potential to become something big both as a brand and in terms of having fun.
For the future, since we have the time to create even more in this break, we hope to start to incorporate fans at our games, along with better, more professional streams of the game, and better exposure through bigger names. For now, while the league is on hiatus, follow the DTBA Big 2 Instagram, @dtba_big2, watch the highlights from our first game day, and wait patiently;  the DTBA Big 2 should be back soon with more jam-packed action and highlights!
About the Writer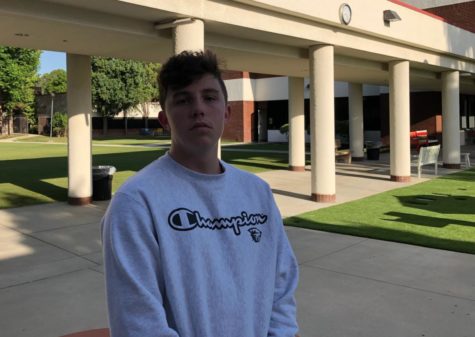 Aidan Schenck, Sports Editor
I'm Aidan Schenck. I am a senior and now a four-year athlete at de Toledo. Because of my  extensive passion for sports, I have a deep understanding...