Zoom's Toll on Mental Health
On March 11, 2020, Coronavirus was declared a global pandemic. Ever since that date, we have adopted a new and unexpected lifestyle. Something we thought would last two weeks is still progressing eight months later. Many students have had to adapt to a virtual method of schooling, which is unlike anything they've ever experienced. The increased amount of time spent at home and the lack of in-person socialization has led to some positive and some negative effects on students' mental health.
As two students who had to adjust to a new high school, we have experienced a difficult time starting junior year online. With the strong community de Toledo provides, we have managed to meet new people and feel a part of their family. However, during quarantine, we have encountered a change in our mental and physical health.
Learning on Zoom has caused us to feel drained, lethargic, and overwhelmed due to the heightened time spent on technology. Our motivation has declined because we are overly tired from all of the screen time. As students, we're so used to having an interactive and typical school environment with socialization in our classes. Our bedrooms, which were originally used only for homework, have now turned into our classrooms. 
A junior at Palisades Charter High School Arielle H. thinks positively of online school, but she dislikes her increased screen time. "My screen time is through the roof!" she says. "I know a lot of people aren't loving [online school], but I really love it." Arielle has "shorter days which gives [her] more time to do fun stuff" and practices self care because "Fridays end at 1 [pm] and the other days end at 12 [pm]."
Eleventh grade students at de Toledo Jordan N. and Rachel L. dislike the lack of social interaction that many students are experiencing with online school. To get through these challenging times, Jordan has been using baking as a coping mechanism. "I've never made more banana bread in my life!" she said. Rachel has been facetiming friends and spending time with her family. She has also been walking her dogs because "physical activity is really helpful." 
"[L]earning online is so much harder than learning in person. It's really taken a toll on my mental and physical health," Jordan said.
Some solutions we have found to help bring light to this difficult situation are exercising, going outside at least once a day to get vitamin D, spending time with close friends, and doing activities such as baking or watching tv to distract ourselves from the world around us. We encourage you all to find something that allows you to get your mind off of all the craziness in the world and put yourself first, practicing self care. 
According to Dr. Spiegel, de Toledo's school counselor and AP Psychology teacher, several things can lead to "Zoom fatigue," defined as doing anything on Zoom that causes your brain to work harder.
The first contribution to Zoom fatigue is that you don't have the use of nonverbal cues or body language to help you process the person in front of you, Spiegel said.
Next, you have to focus in a target area very differently than in a classroom, and it's not natural to stare at small boxes on Zoom. Staring at one thing all day makes you exhausted, and it's hard to keep track of all these tiny faces or boxes!
The third reason for Zoom fatigue is that you feel much more watched and analyzed by being on a screen versus being in person, Spiegel explained, which causes you to lose focus. It's also distracting to stare at yourself and others for extended periods of time. Plastic surgeries of the face have increased dramatically in the past few months!
And lastly, there's no separation between home and school.
Helpful tips from Dr. Spiegel on improving your mental health: 
Schedule fewer Zoom calls/video interactions. (Instead, try phone calls or watching a movie.)

Pin the teacher on Zoom instead of being in gallery mode so you don't have to look at classmate's faces or yourself.

Limit social media. (Embrace the FOMO – it's normal!) 

Go outside! Try your best to get away from technology/room/house/artificial air whenever you can. 
As we all know, Zoom is not easy for the typical teenager. In 2020, teens tend to feel self conscious, standards are high, and people worry about their appearance daily. Staring at yourself on Zoom all day is difficult, and these feelings are completely normal and valid. We know you're going through a difficult time, but we can get through this together! 
About the Writers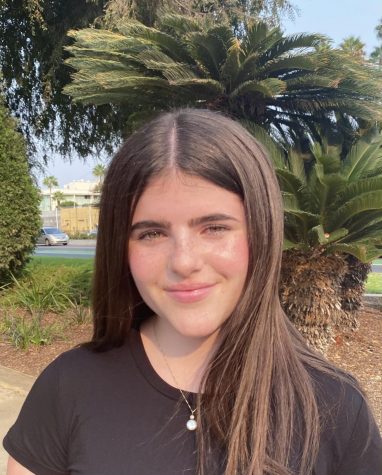 Samara Freedman, News Editor
My name is Samara Freedman, and I'm a new junior at de Toledo High School. I enjoy writing, particularly about current events and mental and physical health....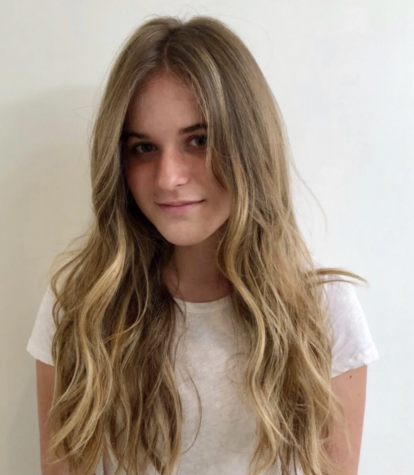 Payton Ozar, Student Life Editor
My name is Payton Ozar, and I am a junior, new to de Toledo High School. I have always had a strong passion for writing, especially about current events,...