Antisemitic Posts on Social Media on the Rise
Due to the recent Israel-Palestine conflict, we have noticed an increase in antisemitism, especially on social media.
We interviewed students at deToledo and most people have seen or even experienced a lot of antisemitism on Instagram or Tik-Tok, including Holocaust or Hitler jokes.
For example, people are leaving comments on social media saying "free Palestine" on a post unrelated to the Israel-Palestine situation, wishing all Zionists' death, or quoting Hitler. 
According to a recent Anti-Defamation League report, "An analysis of Twitter in the days following the recent outbreak of violence showed more than 17,000 tweets which used variations of the phrase, "Hitler was right" between May 7 and May 14, 2021." 
Fortunately, limiting your time on social media can reduce your exposure to antisemitic remarks. Evan R. ('22) says, "I'm pretty sheltered with my Jewish life, and I'm surrounded by a lot of Jewish people, so I don't see it a lot, and when I do see it, I'm pretty surprised even though I'm aware it's very much out there. It's not something that's very normal for me on a daily basis, so when I do see it, I'm very shocked." 
"I have read articles on Twitter that were antisemitic, but they were never targeted at me," said Ninth Grade Dean Tammy Shpall 
Mrs. Shpall added, "I went on to UC Santa Barbara, and I actually had somebody ask me where my horns were because there is a Bible verse where Moses' face shone, but you can translate it to 'Moses had horns,' and I had someone say to me I have never met a Jew before. Do the horns get cut off when you are born or do you just cover it with your hair?" 
"I know it's out there on social media," said Head of School Mark Shpall about the rise in antisemitic posts. " I don't engage in social media because I know it isn't a healthy platform or a productive platform to engage in conversation."
"You don't get all the facts online," Mr. Shpall said about the Israel-Palestine conflict. "I want people to do their own research and really understand not only what is happening–and thank G-d we have a cease-fire now–but why the last 12 days happened. What are all the underlying pieces that led up to it, not only in the weeks, months, years, but decades before?"
"I have no control over social media," Mr. Shpall told us. "The one thing I can truly control is your physical safety and the information we can provide."
We asked Mr. Shpall what measures he takes when protecting the school. Even though he couldn't tell us the exact protocols, he said the school works with two different security companies and is constantly communicating with LAPD and the FBI. His main goal is to make students feel safe. "My students are the most important thing to me," he said.
"I really think people feel very safe once they enter our school because we have a very safe community; we have very good security that continues to stay up to date on what's going on internationally, nationally and locally," Mr. Shpall said. He worries about students outside of school on "Shabbat lunch club" outings.
"It's just different–different than it was a couple weeks ago," Mr. Shpall said about his heightened concerns for the safety of his students from antisemitic acts. "It's coming out more."
Leave a Comment
About the Contributors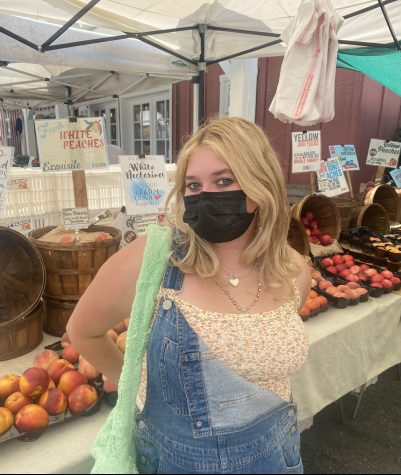 Alexis Gavin, Opinion Editor
My name is Alexis Gavin, and I'm a sophomore at de Toledo. I enjoy writing about current events and student life. I'm excited to contribute to The Prowler...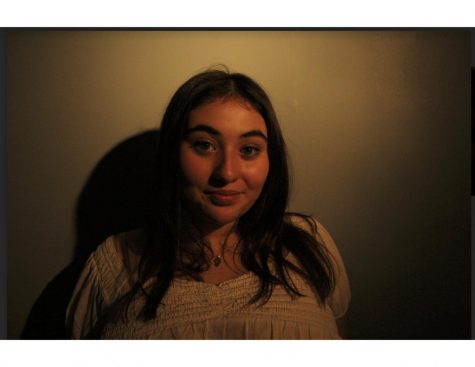 Shiran Leib, Arts & Science Editor
Hi! I'm Shiran Leib, and I'm a junior. I'm super excited to write for The Prowler! I've always had a passion for reading and writing stories about anything...